You Can't Miss Black Friday 2015 At Beautyspin
You're running out of mascara? Or you have your eyes on a good perfume or cream, but you didn't really want to splurge on? Your prays have been heard! The best beauty online shop, Beautyspin.com is hosting a Black Friday Sale this week on 27 th November.
Beautyspin is a great place to do your beauty shopping, because you can basically find everything you're looking for: make-up, perfumes, creams, bath&body, beauty tools- and you can choose from a huge range of brands. In this online beauty shop you will also find the best prices, and it's much easier to order everything from your laptop, instead of walking around shops with hours.
This is my wishlist of beauty products from Beautyspin's Black Friday. Well, I basically need everything- perfume, make-up, skincare and hair products:
Shop the products:
1.Chloe Love eau de parfum for women 1 oz
2.Sarah Jessica Parker Dawn eau de parfum for women 2.5 oz
3.Gucci By Gucci eau de toilette for women 2.5 oz
These are the three perfumes that I have my eye on. Love by Chloe is a feminine and sophisticated floral composition, described to be powdery and soft. Dawn by Sarah Jessica Parker is a fresh and clean fragrance inspired by morning, sunrise and first sunrays. That is a moment when we stop to listen to awakening of nature and look forward to upcoming day. The powerful, feminine perfume by the house of Gucci, Gucci by Gucci is light and sweet.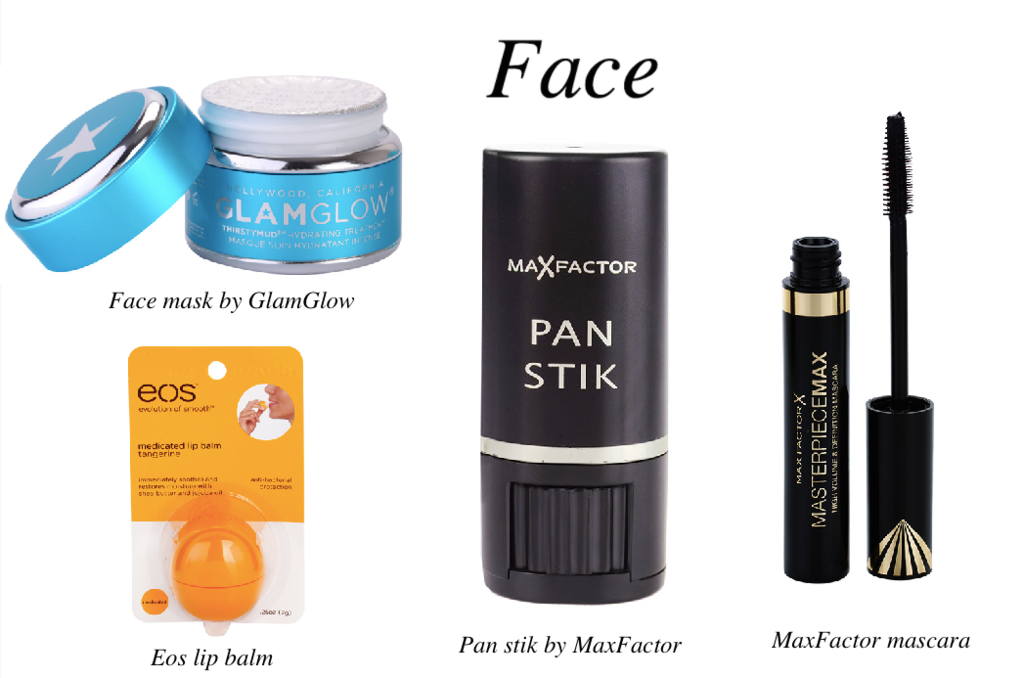 Shop the products:
1.Glam Glow Nourish Dry Skin Hydrating Mask (Thirstymud Hydrating Treatment) 1.7 oz
2.EOS Tangerine Lip Balm (Lip Balm) 0.24 oz
3.Max Factor Panstik Foundation And Concealer In One Color 96 Bisque Ivory (Rich Creamy Foundation) 0.3 oz
4.Max Factor Masterpiece Max Mascara For Length And Volume Color Black (Max Mascara) 0.25 oz
GlamGlow is a line of volcanic mud-based exfoliating masks originally created for Hollywood actors, musicians, and performers as a way to have camera-ready skin. I've been wiling to try it, because all GlamGlow products are considered to be gentle exfoliators and cleansers that can be used on most skin types.
I also chose MaxFactor mascara and the Pan Stik Foundation. This handy stik foundation gives you full couverage with less effort. What more could you want on go?
And I can't go without a lip balm, Eos is a good one that immediately soothers and restores moisture with shea butter and jojoba oil.
Shop the products:
1.L'Oreal Professionnel Serie Expert Absolut Repair Lipidium Double Serum For Split Hair Ends (Double Serum for Sealing Split Ends) 2×0.5 oz
2.Kerastase Nutritive Serum For Dry Hair (Oleo-Relax Smoothing Controlling Care) 4.2 oz
For the hair I chose L'Oreal serum for split ends, as if you too are using hair straighteners and curling irons, you too will be having problems with your hair's split ends. Kerastase hair products are also very good, this oil helps to calm down your rebellion hair.