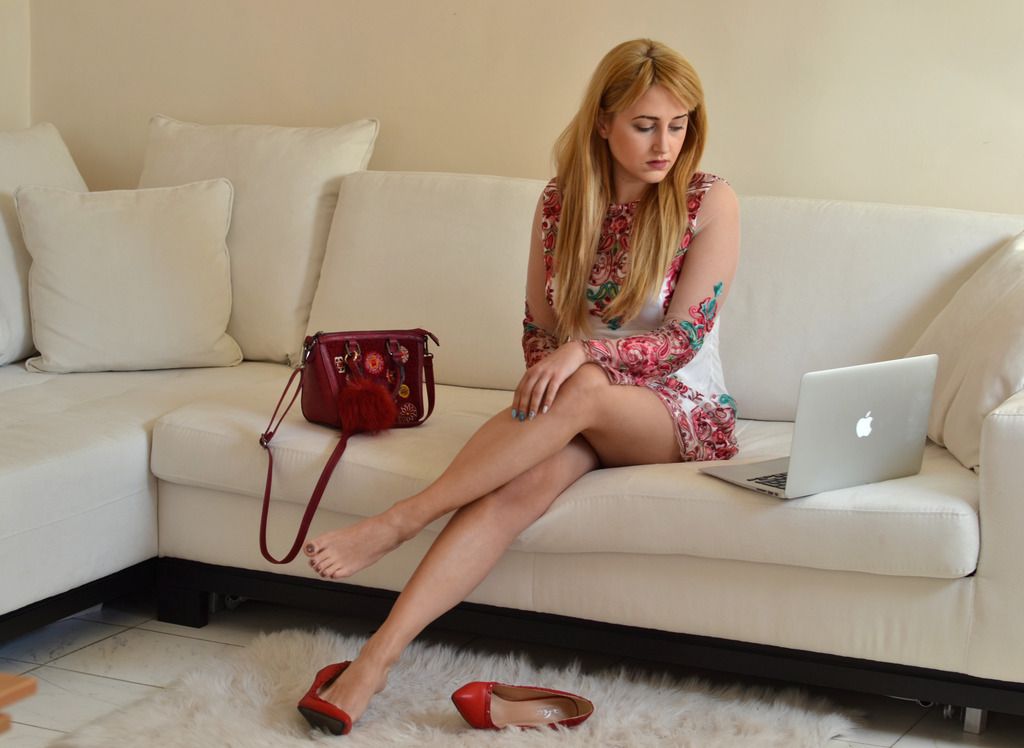 First of all, I'd like to mention that we've experienced a few technical problems with the blog the past week, which caused all the comments to be deleted and we couldn't receive new comments as well (one of the blogger's worst nightmares). I'm sorry if you weren't able to leave us a feedback. The problem was most likely caused by a plug in that had to help prevent spam comments, but instead deleted all of them, so if you're a blogger be careful what you download. Thankfully, now everything's back to normal and technical support was able to return all comments back!
Well, now back to the point, Spring is around the corner and I already started intergrading colour and sheer in my wardrobe. This gorgeous embroidered dress is from Shein.com and if you're into stylish and pretty clothing on affordable prices, you must check their spring collection. The dress is perfect to wear during the day and also for a night out when combined with the right accessories.
Pictures taken in my home on my new sofa
Първо искам да спомена, че имахме малко технически проблеми в блога през миналата седмица- всички коментари бяха изтрити и не можехме да получаваме нови (един от най-лошите кошмари на блогъра). Проблемът най-вероятно е бил причинен от плугин, който трябваше да предотврати спам коментари, но вместо това е изтрил всички, ако имате блог внимавайте какво теглите. За щастие сега всичко си е на мястото и от техническа поддръжка успяха да върнат всичките коментари!
Обратно на темата, пролетта е зад ъгъла и вече започнах да пълня гардероба си с цвят и прозрачни материи. Тази красива бродирана рокля е от Shein.com и ако обичате стилни и хубави дрехи на достъпни цени, трябва да погледнете пролетната им колекция. Рокля е много удобна и може да се носи както през деня така и за вечер комбинирана с правилните аксесоари.
Shop this look: