I spent the past 3 days at the SPA- 3 days of relaxation, swimming in warm mineral pool, eating food and relaxing again. It's great to break away from everyday life even for 3 days. We took these pictures in the hotel's garden, but we can't see anything from it, because it's was all covered in snow. It's great to wear bikini and swim in a pool all day long, when outside is snowy and -15 degrees.
I'm obsessed with lace up everything this season- from my shoes to blouses and dresses. There's something really chic about this trend. So, when I saw this grey lace up dress in Yoins.com I immediately fell in love with it! It's very pretty and comfortable, now it's also on sale and the price is super affordable. So, hurry to get your hands on it, before it finishes!
When I received the dress I got many different ideas for outfits, so you might see me wearing it again and again. Firstly, I chose to combine it with black over the knee boots and a warm coat, for a very simple winter look, that is not hard to get. Do you guys like this outfit?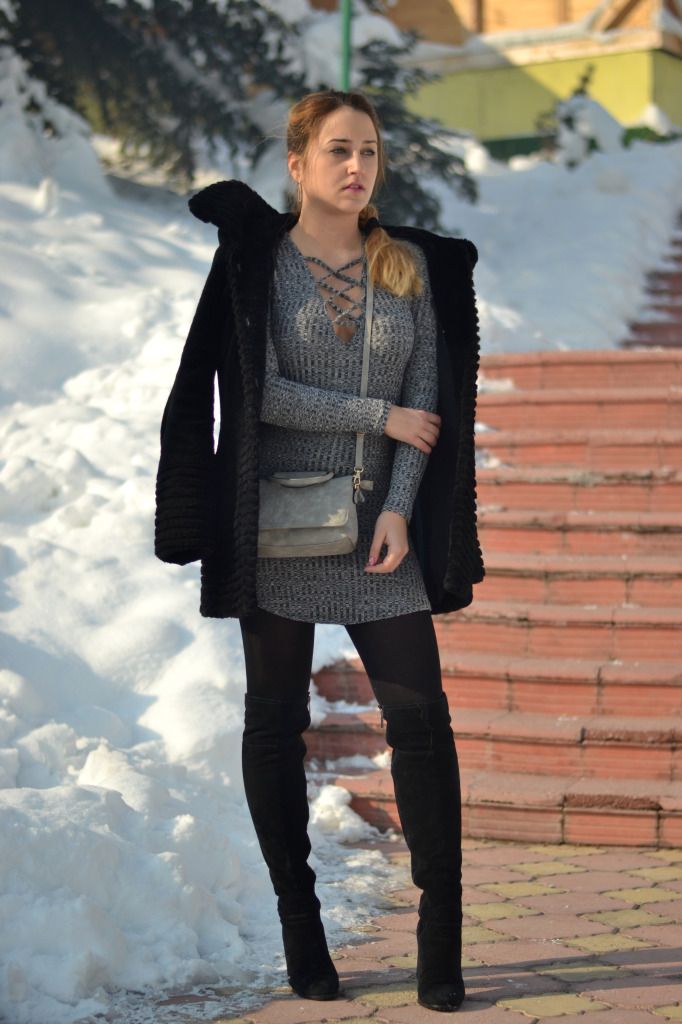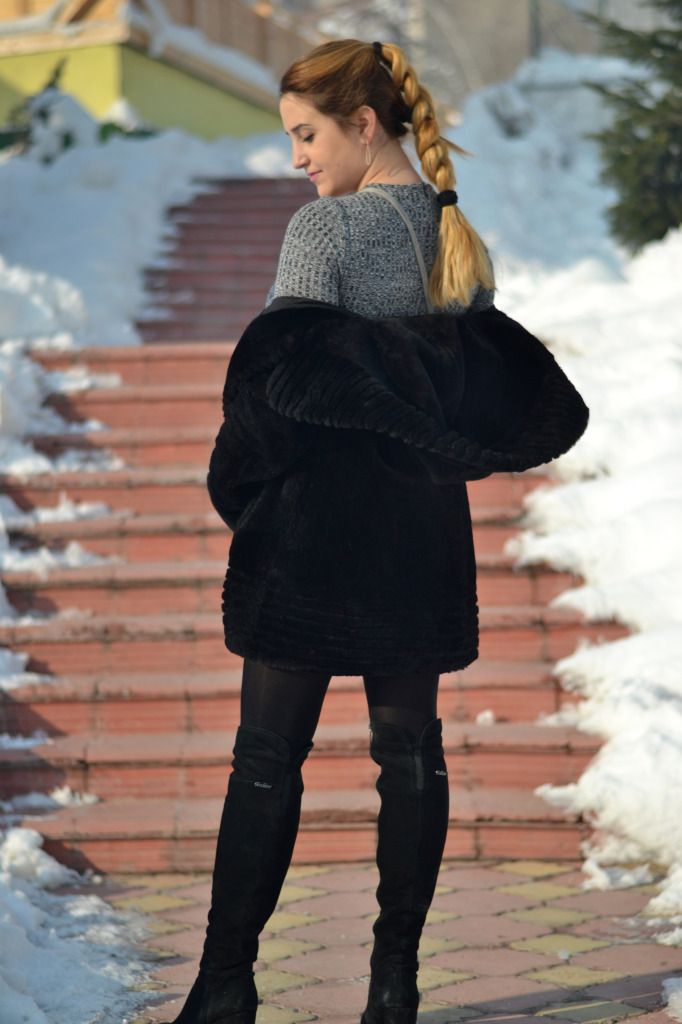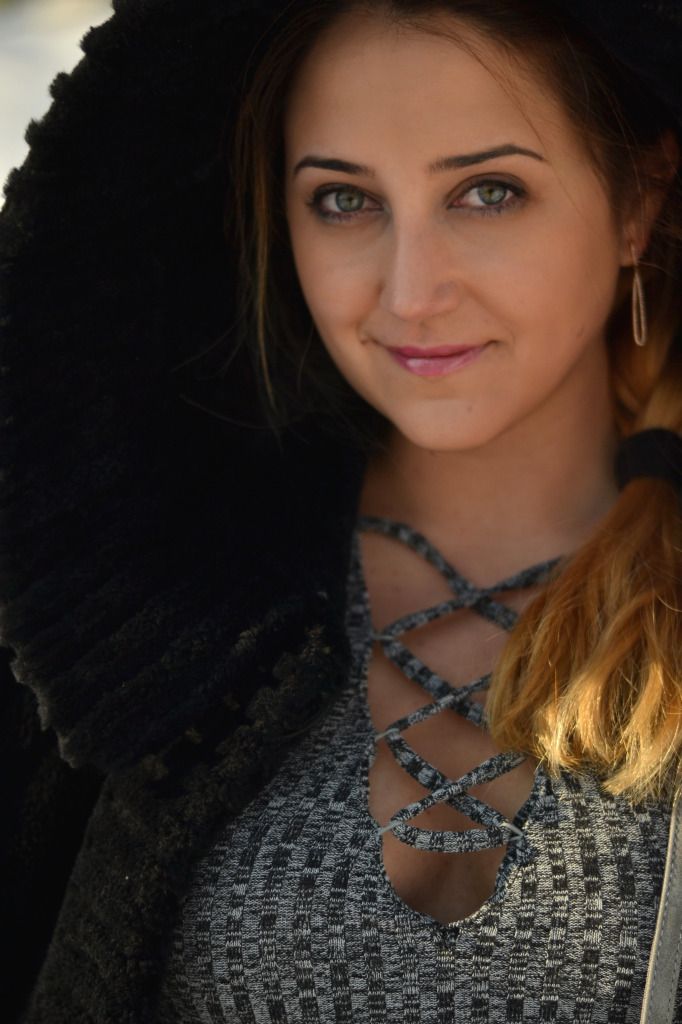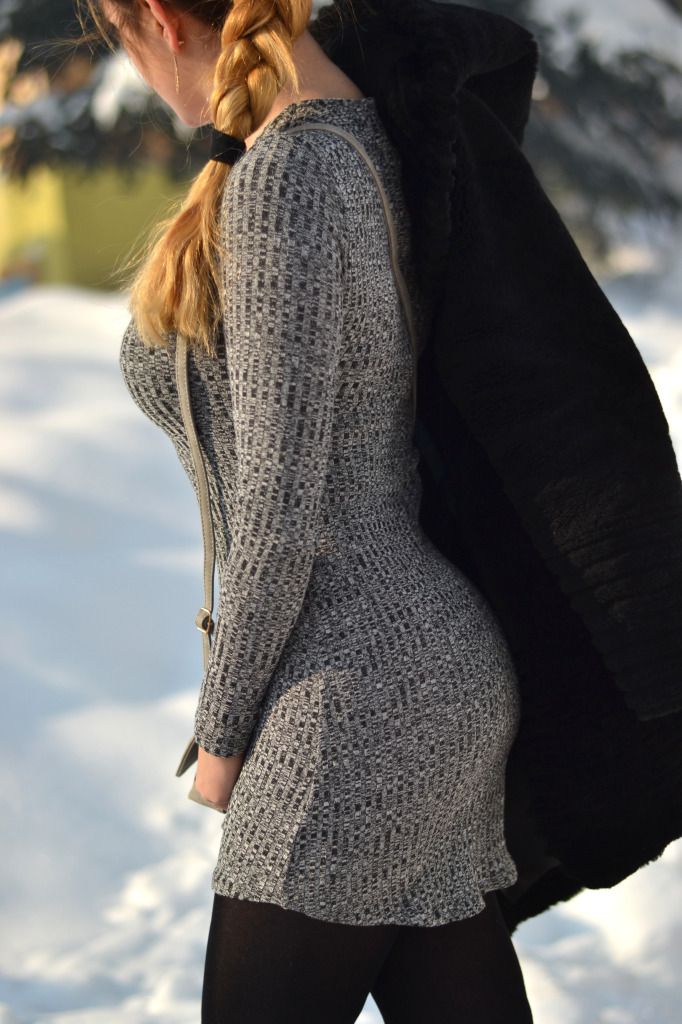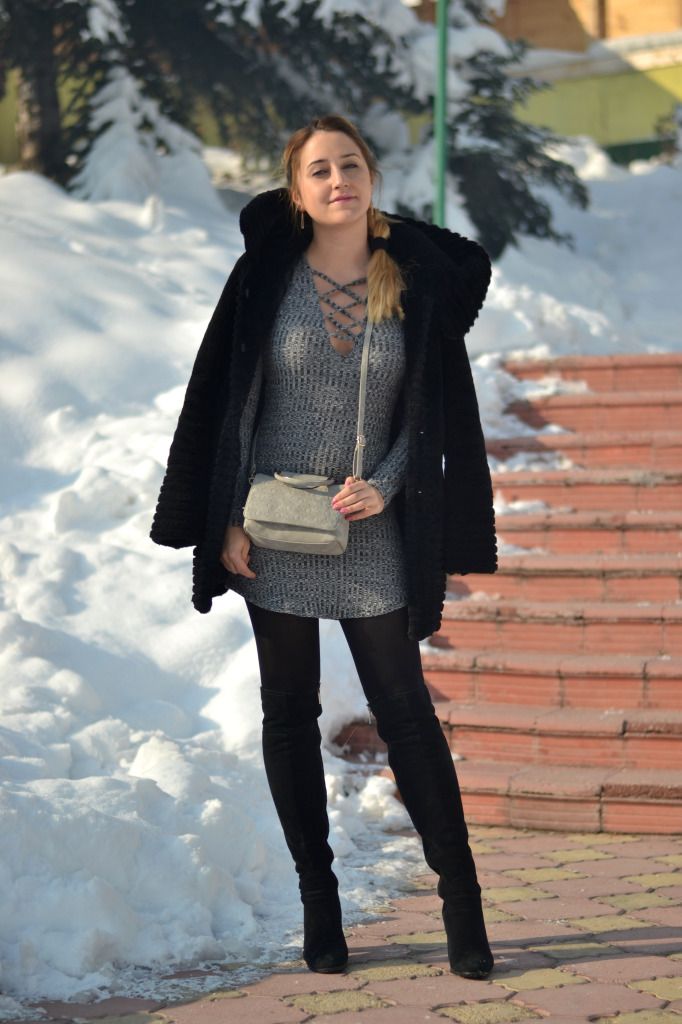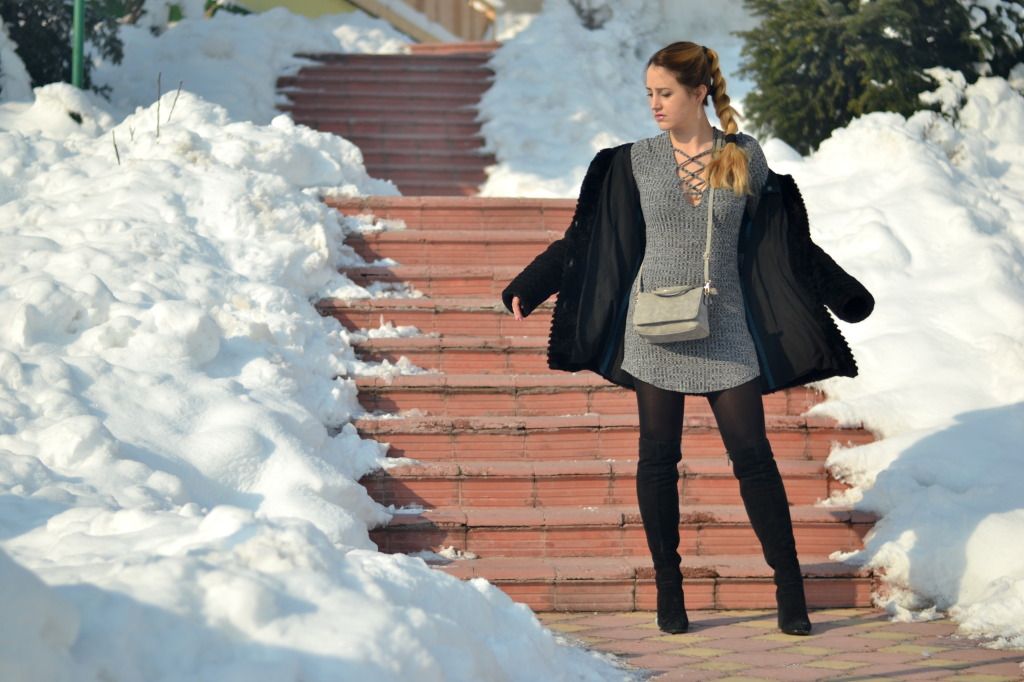 earrings- Swarovski;
coat- my wardrobe;
shoes and bag- Michel;
Get this look: