White dress, sparkling necklace and a dreamy destination!
I'm so happy that I can finally share with you guys the first photoshoot we did in Greece! It was my very first time visiting this amazing country and it's a pity considering the fact that I'm living in Bulgaria and Greece is just so close! I say that because I was totally amazed by the devine place and beach we visited. We stayed in Nea Peramos that is a small city between Kavala and Thessaloniki, but spend the days on the most magical wild beach near the city- Ammolofi beach.
Well, how do I start describing Ammolofi beach- clean, calm, transparent water, white sands and less people- a dream! You can see better from the photos what I'm trying to describe, because there are not enough good words to express the emotion of being at this place. I didn't had time to visit some of the islands, but I bet they're just as gorgeous, not to say even more magical that this place. On our last day I visited Thessaloniki which is a really great city as well. So, I'm totally coming back to Greece next summer- I have the desire to explore as many as possible wild and beautiful beaches. You know I'm in love with the beach- I can say that, because counting my summer days, I spent most of them on the seaside and no, I'm not leaving near any sea! And as soon as I come back home I start dreaming about other beach destinations and that's pretty much, where my head is most of the time
(when I'm not working or studying of corse).
This outfit was the perfect match for this beautiful beach. I bought the white dress for my cousin's bachelorette party, because we had a dress code in white (another post I have to share with you). And this green sparkling necklace that has the color of the sea is a heartwarming jewelry (if that's even a term lol)- it's just too pretty. Do you guys love this outfit? Which piece of it is your favorite?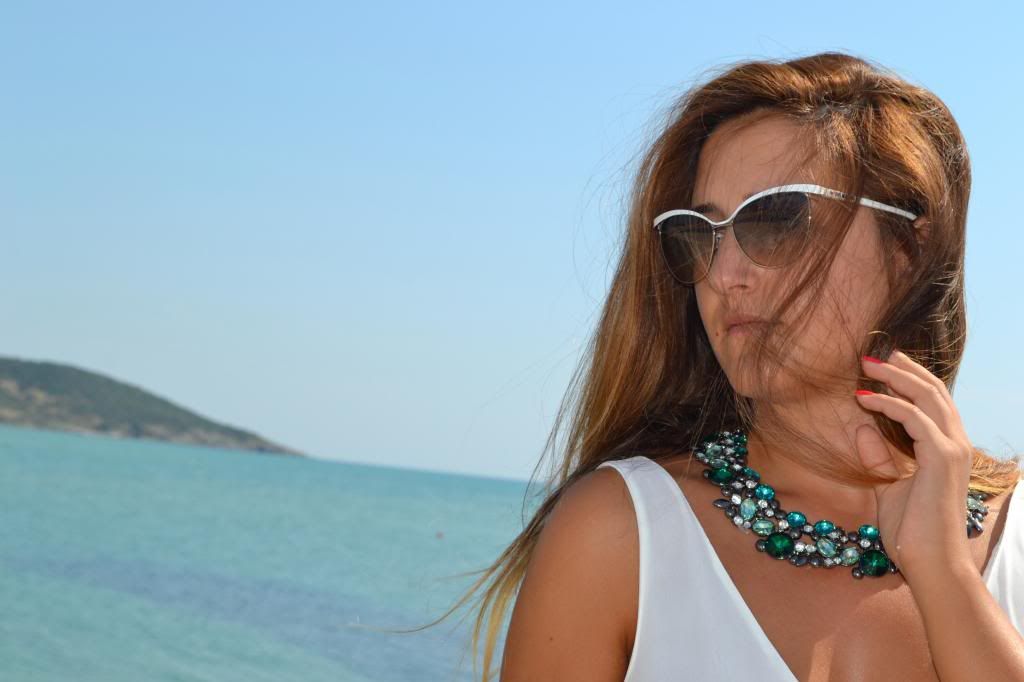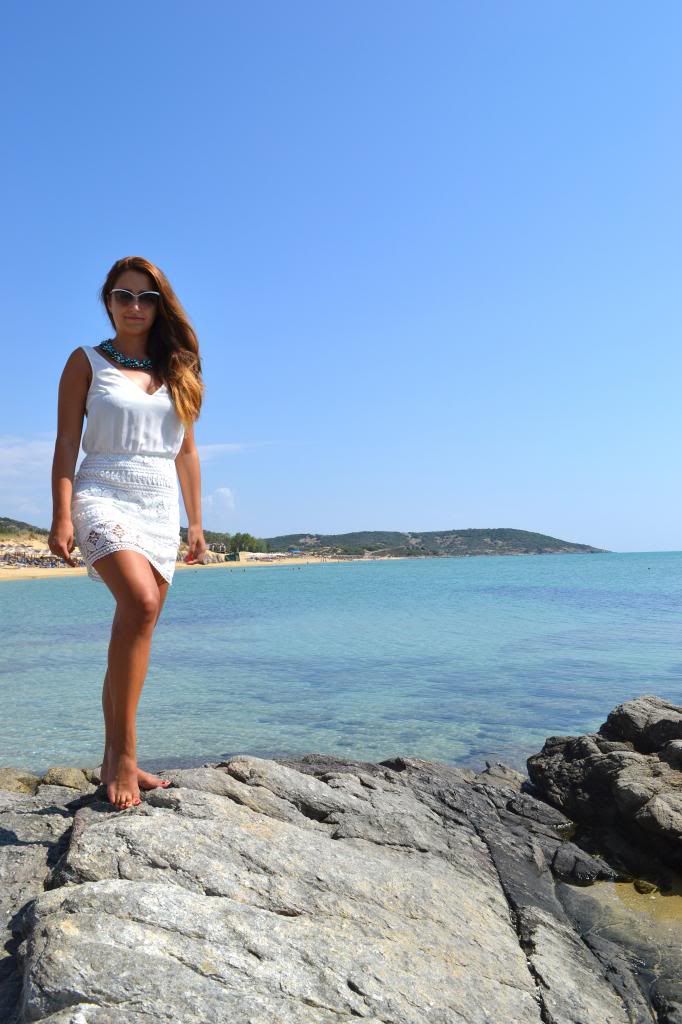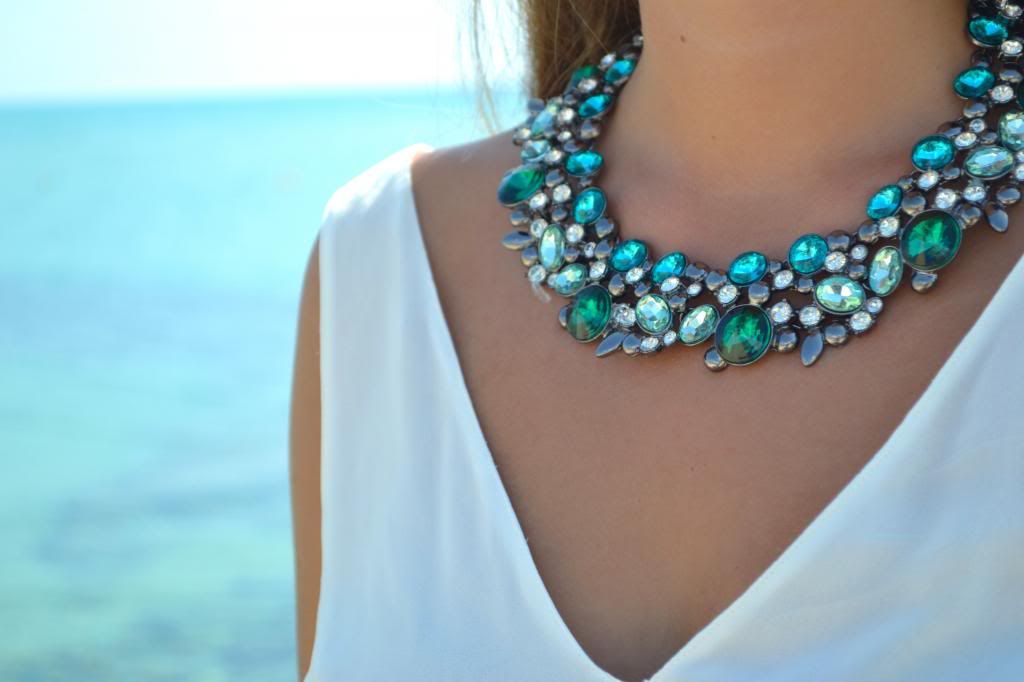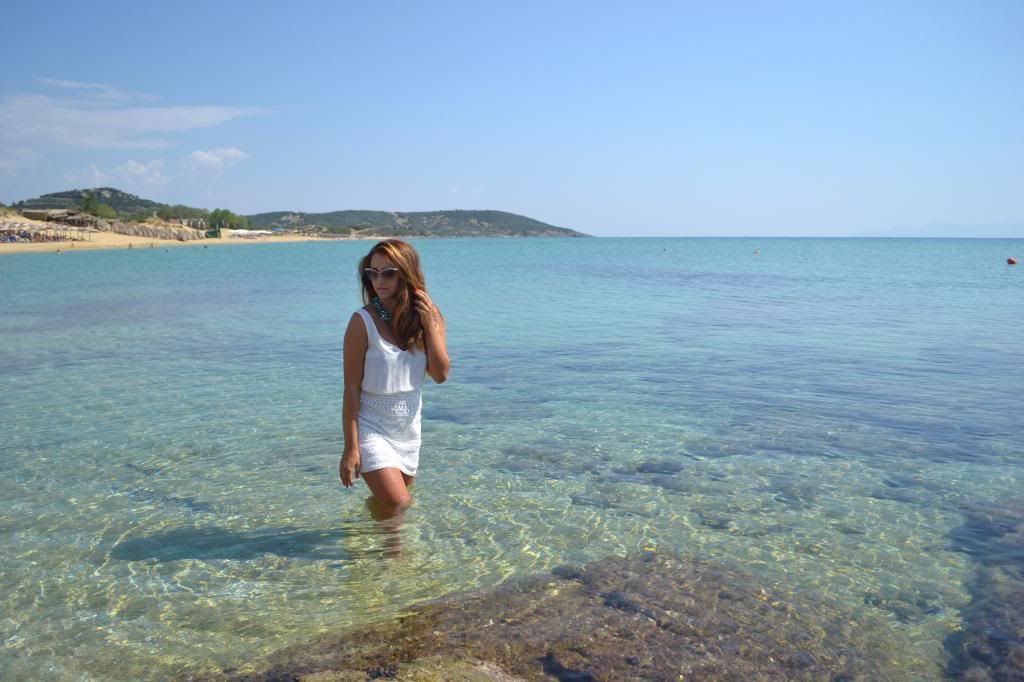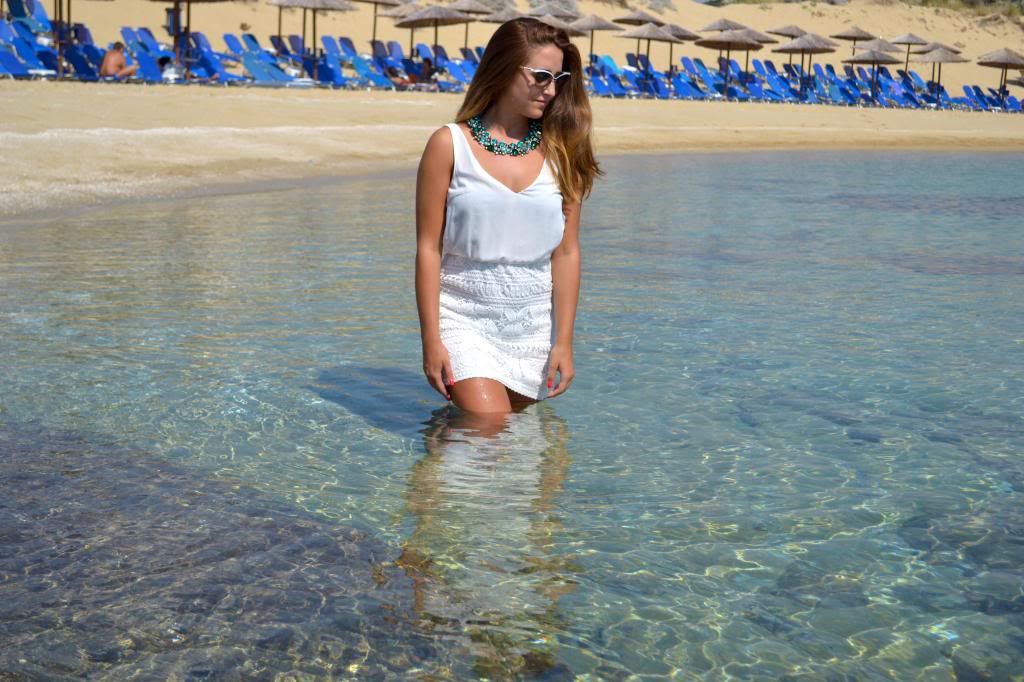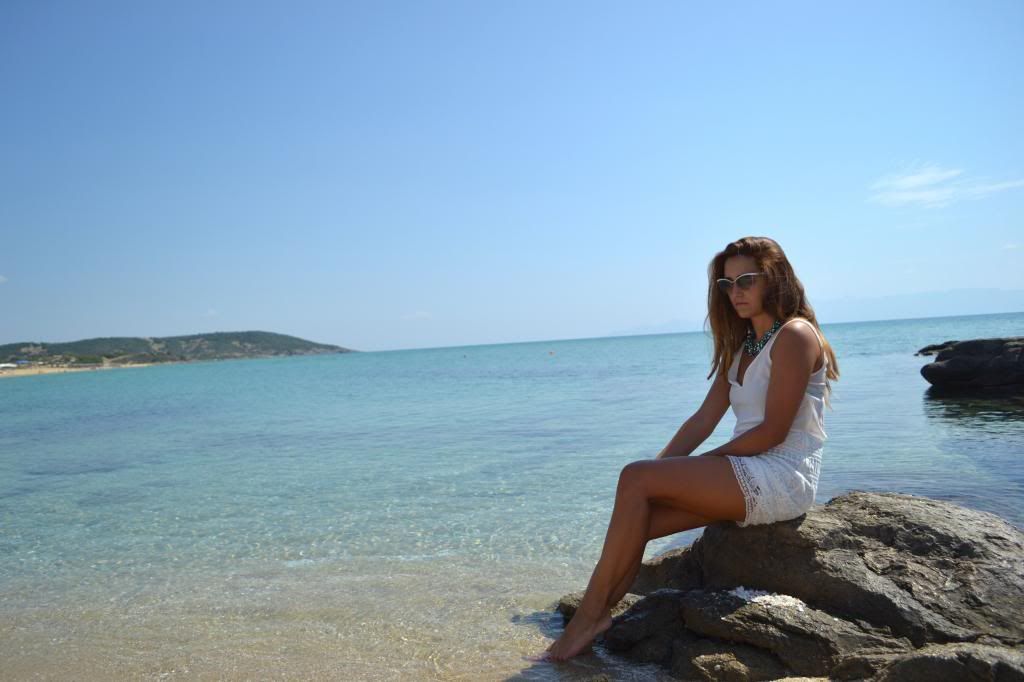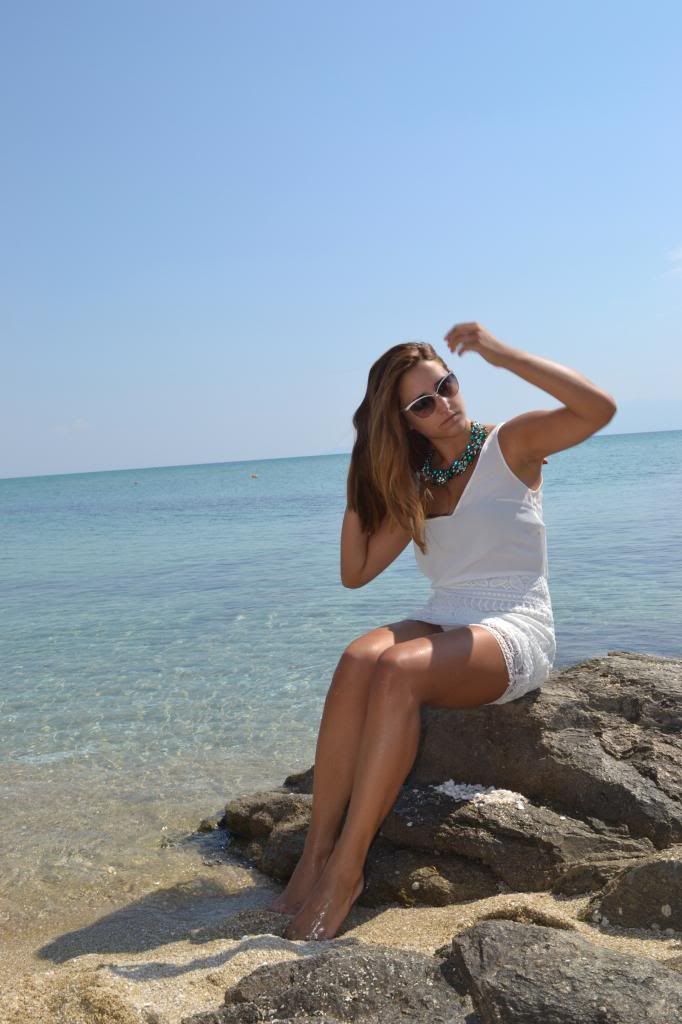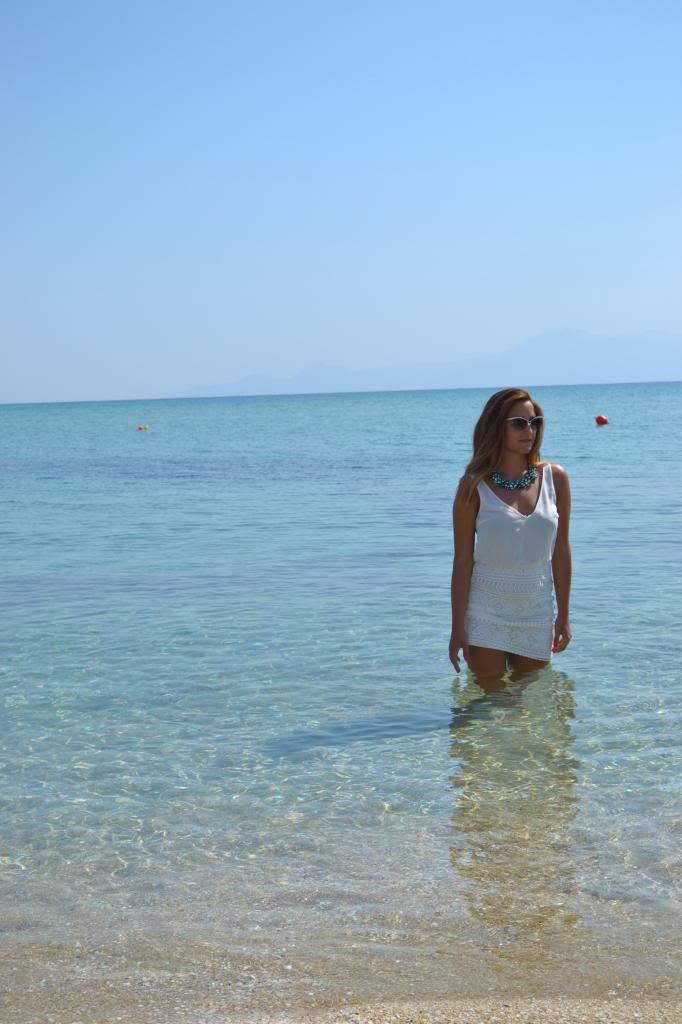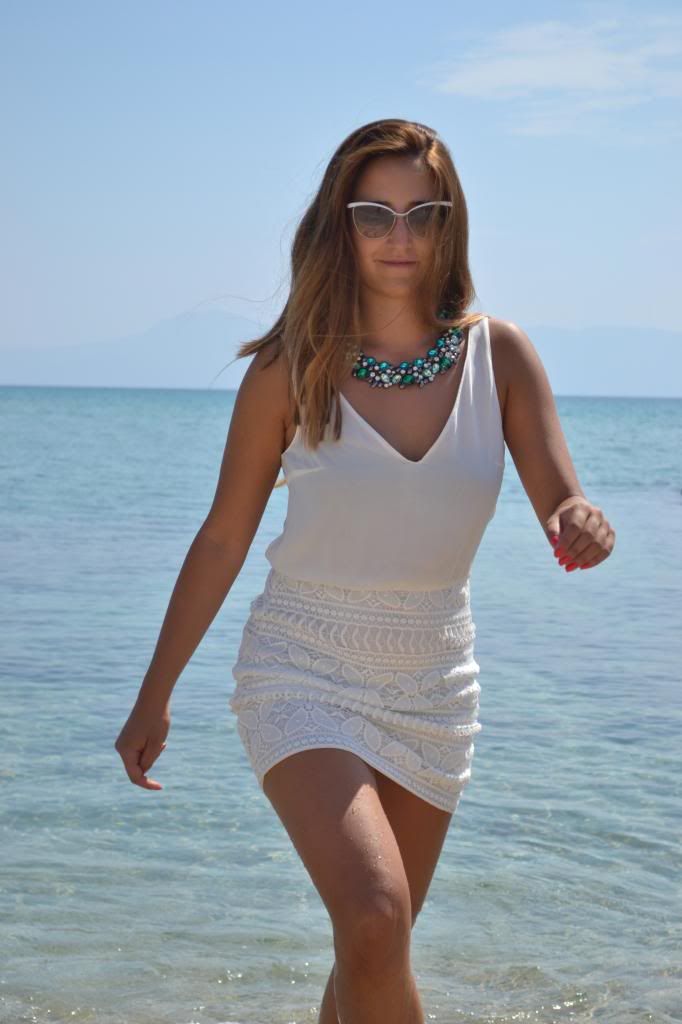 dress- Zara;
necklace- Zara;
sunglasses- Moschino;