Tips on becoming a successful fashion blogger
After almost 4 years of blogging I've learned a lot of things about this niche and I was able to turn that hobby into a job. The last one year I received a lot of e-mails and messages in Facebook from different girls, new to the blogging world, who have decided to open their own platform and they would ask me different questions about blogging, getting more visitors, approaching brands and all kinds of other inquiries.
Now, everyone can create a blog. The good side of that, is the fact that you can say what you want to the world for free. But, the bad side is that, a lot of people actually want to say something to the world and your voice might drown to the bottom of the Internet. In order to come to the surface, you need to do more than just write about what you like and wait. Of course, you must always stay true to your style, but here are some other tips on how you can become a successful fashion blogger faster.
Choose the style of your fashion blog and stick to it. You might have noticed that there are different types of fashion blogs. Before starting your own blog or even if you already have one, ask yourself what exactly do you want to show people. Do you want it to be about your personal style, or celebrities style, or you want to write about designers and fashion shows, or maybe you want to give some fashion and beauty tips. You most probably, want to write in your blog about more than one topic, and you can totally do that, but you should always have one "main topic" that dominates and defines your blog's type. For example in my blog is my personal style, life, travels and so on, but I'm also writing about other fashion topics that would be interesting to my readers from time to time. And I will put 3 times more articles about my personal life than about anything else, because I know that my blog is about my personal style and my readers enjoy this.
Organize your blog and choose the perfect theme for it. There's nothing worse than a chaotic blog where you can't find what you're looking for. The cleaner the better. If you write about different fashion topics, create categories. Put your social media (which is extremely important) on visible and approachable places, so people can follow you there without actually making the effort to look for your page in Facebook or Instagram. You can go to a web designer or you can also create your web design yourself for starter. I started my blog in Blogger but I moved to WordPress, because in WordPress there is a huge variety of interesting themes and you can customize them. There is a new theme developed especially for fashion bloggers that was released a few days ago: En Vogue- it's clean, but not boring, it's organized and fashionable in the same time. This theme will make your blog look professional immediately!
You can check the theme theme out here: http://themeforest.net/item/envogue-fashion-lifestyle-wordpress-blog-theme/full_screen_preview/12689874
Hard work and consistency. After you have your topics organized and your design is on point, remember that having a blog is like every other job- the more you work, the more success you will get one day. I know the excitement of creating your new blog- you've put your time and energy into this and you expect a lot of feedback and fireworks. Unfortunately, I'm going to break it to you, probably this won't happen soon. At least not in the first 6 months or a year or even two, depends on how hard you work. Well, that doesn't count, if you can invest a lot of money in SEO and advertising, but we are talking about a regular girl who wants to become a known blogger and most probably can't invest thousands at the beggining. You need to take your time. On the one hand, no matter how good you are, you need time to reach out to more people and find your public and also to be considered as "important" by Google's search engines. And on the other hand, no one is born a pro, you will have to get the mechanics of the Internet and that's not easy. Don't worry if you don't have thousands of page views a day and a lot of comments- this takes time.
Strong social media. Facebook and Instagram are the most important social medias for a fashion blogger. You have to not only create accounts there, but also put a lot of work into social media. Invite your friends to like your page. And there is no shame in writing to other bloggers and sending them over your page or offering them to share each others pages. You would be surprised how many of their readers might actually like your page. To keep the attention of your followers in social medias publish at least 3 or 4 pictures a day of yourself, a celerity whose style you like, or anything fashion connected. If you're a fashion blogger that shows her personal style, you should also upload all your looks in Lookbook.nu, because if your photos get a lot of hypes, many people may discover you there.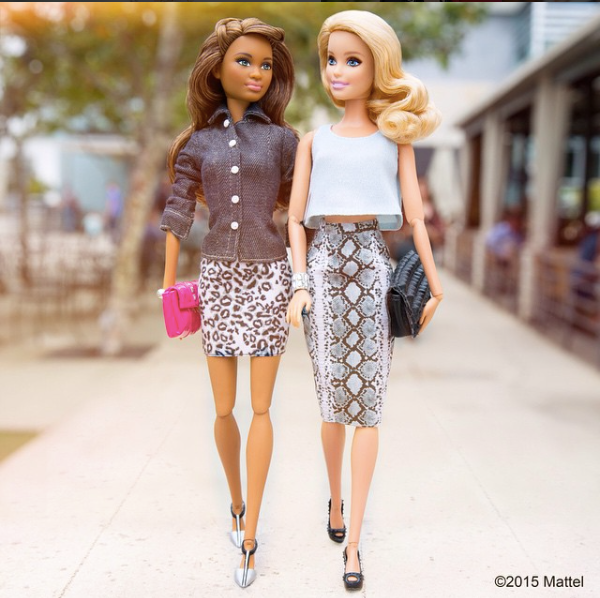 Promote your blog. Nowadays, no matter how good the quality of your blog is, if you don't do anything about making it popular, it just won't become popular. That's because there are plenty of blogs now. There are some ways in promoting your blog without spending any money for advertising. Visit other blogs, write them a comment, leave your blog's link- most of the bloggers you're contacting will visit your blog and, if they like it they will come back. Write to famous fashion bloggers as well- many people and even brands look for new inspiring blogs in famous fashion bloggers comments. Enter different forums where people talk about blogs and share that you also opened a blog yourself. Or join a Facebook group of fashion bloggers, where you can also represent your blog to the members.
Be yourself. I know that this sounds very banal, but it's really important. Don't try to copy other bloggers- no one likes copycats. And most important, do never copy ready articles from somewhere else, if you find something inspirational and want to share it in your blog, always give credit to the original writer- stealing, copy and paste is not what a successful blogger does.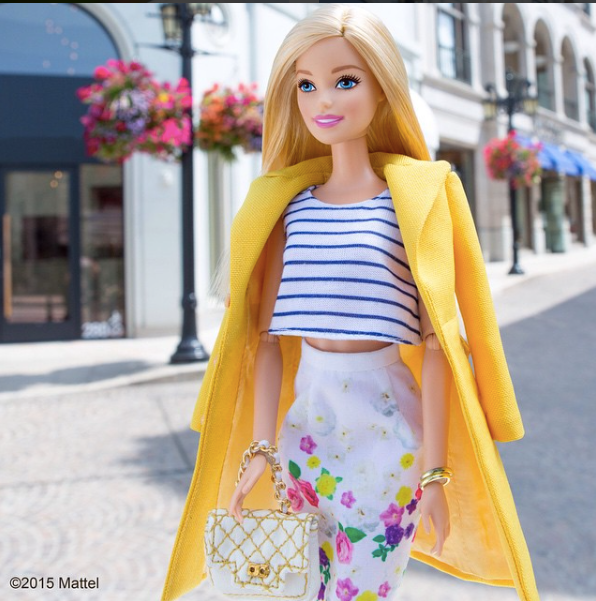 photos from Instagram @barbiestyle