This Winter Is Going To Be Shiny
Glitter is eye catchy and on my last trip to the shops, I got really excited with all the shiny accessories that are super trendy this winter. Especially, the glittered shoes- they could be a great addition to every outfit. I bought glitter boots and I'm going to show them on the blog very soon.
I'm a fan of shiny accessories, because they make the outfit fancy and are great addition to every look. Today I've decided to share with you the best glitter shoes, bags, phone cases and other from my favourite online shops, because this season glitter is a must in your wardrobe!
1. "Agnes Glitter Pumps"
2. Rebecca Minkoff Molly Metro Wallet – Multi Glitter
3.  Pink Stripe Sequins Sleeveless Loose Vest
4. "Round Sunglasses"
5. Skinny Dip London Womens Liquid Glitter iPhone Case
6. Anya Hindmarch No Mobile Valerie Glitter Clutch – Medium Red
7 . "Agnes Glitter Pumps"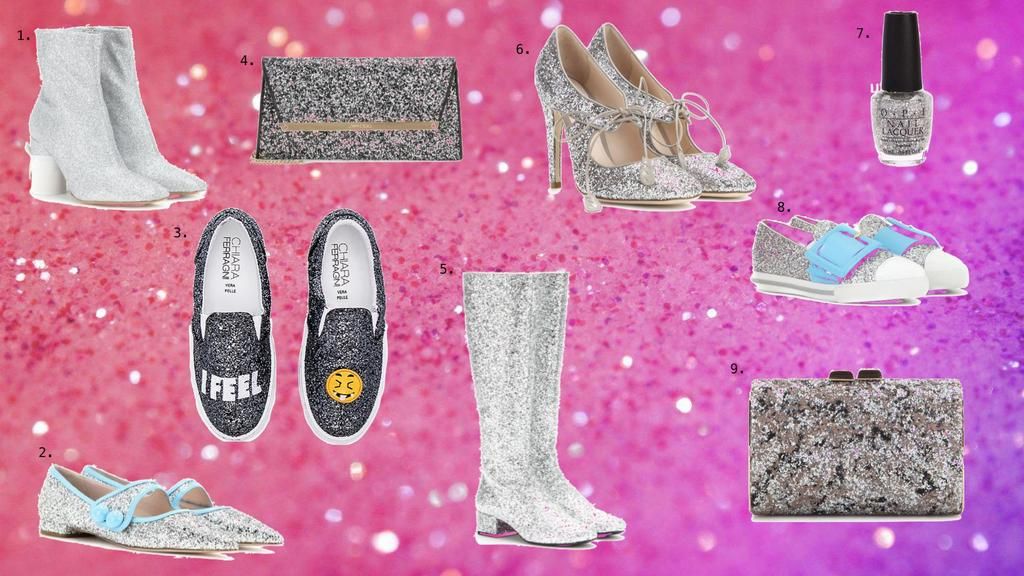 1. "Glitter Ankle Boots"
2. "Glitter Ballerinas"
3. I Feel Flat
4 ."Margot Glitter Clutch"
5. "Babies Glitter Knee Boots"
6. "Glitter Pumps"
7. OPI Spotlight On Glitter Nail Polish Color Pirouette My Whistle 0.5 oz
8. "Glitter Slip-on Sneakers"
9. "Mini Charm Glitter Clutch"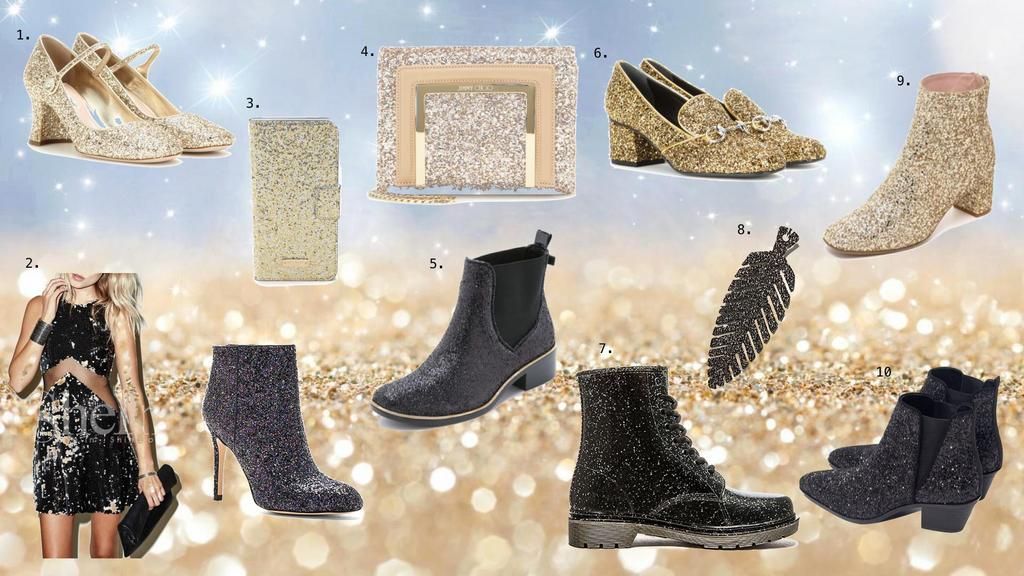 1. "Glitter Pumps"
2. Black Sleeveless Contrast Mesh Yoke Sequined Dress
3. Kate Spade New York Glitter Bug Iphone 6 Plus Folio – Silver/Gold/Rose Gold
4. "Ava Glitter And Leather Clutch"
5. Kate Spade New York Sedgewick Glitter Booties – Black
6. "Glitter Pumps"
7. Quinn Rain Boot
8. Tinsel Trading for Free People Womens Glitter Feather Ornament
9. Kate Spade New York Tai Mod Booties – Gold Glitter
10. Kourtney Bootie