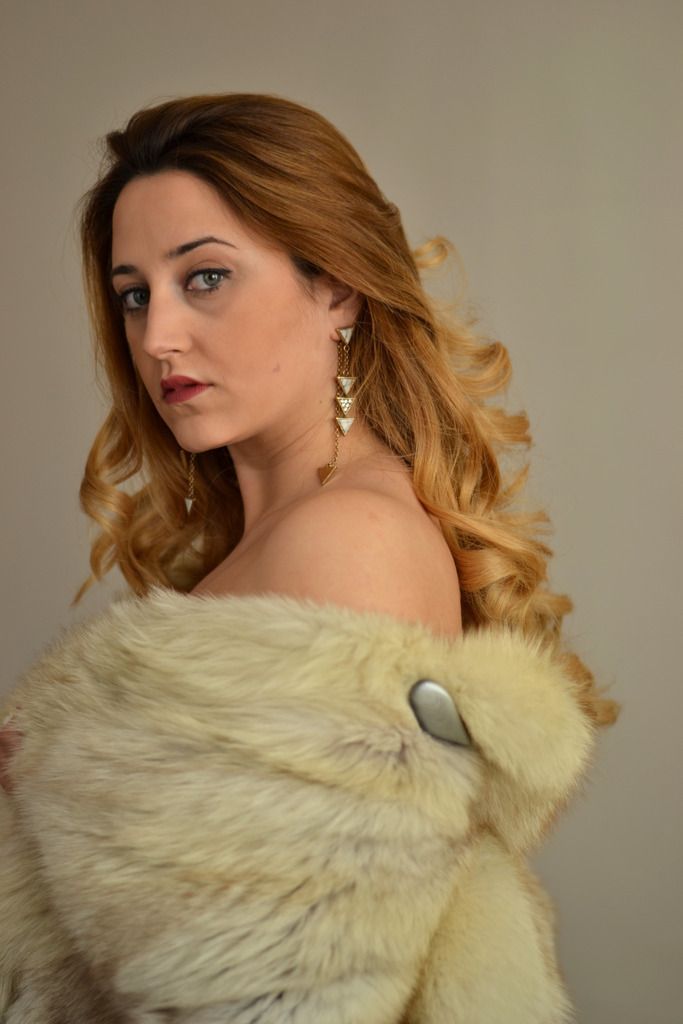 I remember when I was younger and I really loved jewelry, so I would spend all my pocket money on earrings, bracelets and necklaces and wear them all together. Well, with years my style became a little simpler and I started choosing my accessories wiser (and clothes too). Now I prefer jewelry that looks classy and can easily be combined with everything. Honestly, I have like 5 pairs of earrings, but they would look good in almost every occasion and are high quality.
In this article, I'm going to show you great jewelry on affordable prices. The pieces are from Happiness Boutique- a website specialised in fashionable and stylish jewelry. I chose earrings and bracelet with marble effect, because I realised I don't have any jewelry in white and also I'm a big fan of the marble trend. Do you like the pieces I chose? You can check out Happiness Boutique for more wonderful accessories. You can use the coupon code "martasfashiondiary" and get 10% off for any order over 19 euro until 10th of February!
Помня, че когато бях по-малка много обичах бижута и харчех всичките си спестявания за обици, гривни, гердани, които обичах да нося заедно. Е, с годините стила ми стана по-изчистен и започнах да избирам акесоарите си по-внимателно (дрехте също). Сега предпочитам бижута, които изглеждат стилно, лесно се комбинират с различни дрехи и са качествени. Честно казано в момента имам може би 5 чифта обеци, но изглеждат добре за почти всеки повод и са много качествени.
В този пост ще ви покажа красиви бижута на достъпни цени от онлайн магазина Happiness Boutique-сайт за модерни аксесоари. Избрах обеци и гривна с мраморен ефект, защото осъзнах, че нямам никакви бижута в бяло и съм голям фен на мраморната тенденция. Харесват ли ви бижутата, които избрах? Разгледайте Happiness Boutique за повече красиви аксесоари. При поръчка използвайте купон кода  "martasfashiondiary" и ще получите 10% отстъпка от поръчки над 19 евро до 10-ти февруари!
I'm wearing:
coat- vintage;
earrings- Happiness Boutique (SAME HERE);
bracelet- Happiness Boutique (SAME HERE);
Shop this look: