I'm a beach person and every time I find out there's an amazing beach in the place I'm visiting , that's probably the first thing on my list to visit.
On our second day in Malta, we went on the Blue Lagoon at Comino Island. I've never been at a Blue Lagoon before in my life and I was really excited to see it.
Well, as you expect, it's wonderful- blue transparent water, white sand and rich underwater world. I'm afraid the beauty of this place can't even be captured on a picture.
If you're ever visiting Malta, my recommendation is to spend a day at this beautiful island- it's small and not populated and people only go there during the day for the Lagoon, so you can imagine how clean it is. You'd feel really relaxed and inspired by the magical beauty of this place!
Обичам плажовете и всеки път, когато открия, че мястото, което посещавам има невероятен плаж, да го посетя е номер едно в листата ми.
През втория ни ден в Малта посетихме Синята Лагуна на остров Комино. Никога преди това не бях посещавала Синя Лагуна и бях много развълнувана най-накрая да видя това магическо място.
Както се очакваше, невероятна е- синя прозрачна вода, бял пясък и богат подводен свят. Опасявам се, че дори не може да се улови красотата на това място на снимка.
Ако посещавате Малта ви препоръчвам да прекарате поне един ден релаксирайки на този красив остров- малък е и не е населен, хората идват с лодки само през деня за плаж, така че може да си представите колко е чисто. Ще се почувствате вдъхновени от красотата на това място!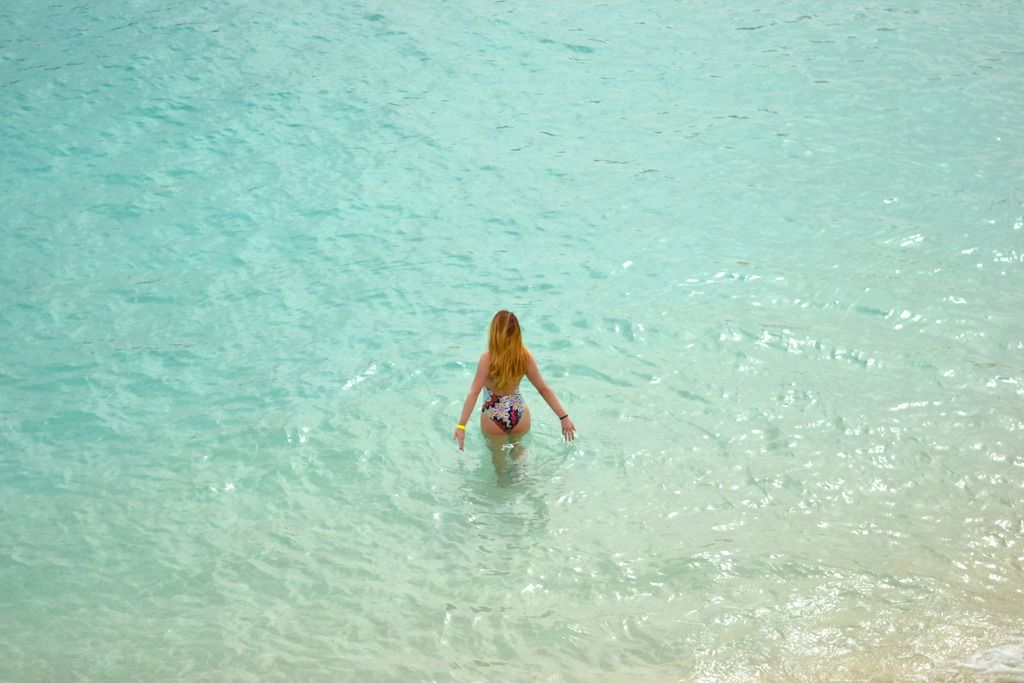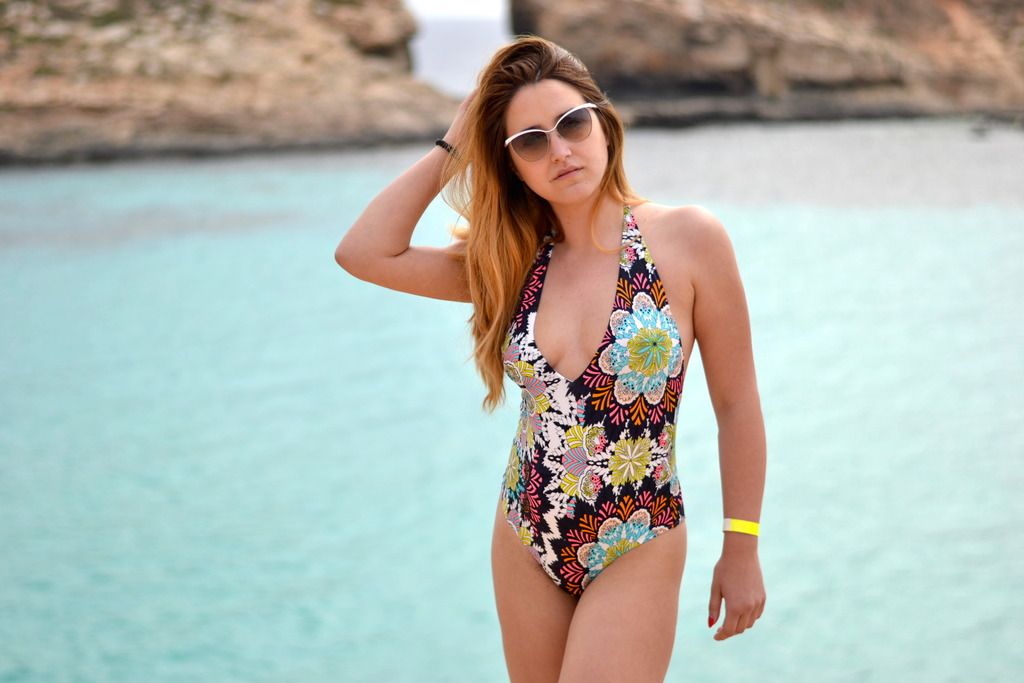 swimsuit- H&M;
sunglasses- Moschino;
dress-Zara;