After Warwick and the beautiful castle there, we visited Stratford for a few hours, in order to see Shakespeare's house. Stratford is really cute British town, like all other British towns I visited. But in this city what really caught my attention were the chocolate and candy shops- they were so many, every second shop was selling sweets. And since I'm such a sweet lover, Stratford was like a paradise for me- of corse I bought a chocolate and of corse I ate it right the way and of corse it was delicious!
These pictures are taken in front of Shakespeare's house. Unfortunately, we arrived in Stratford in the afternoon and there like many of the cities in England everything closes at 4 p.m., so we weren't able to see the house on the inside. Anyway, a friend of mine told me that it's just a simple small house and we didn't miss a lot, so that makes me feel better, because I'm from that kind of people who want to enter everywhere and see everything.
And of corse at the end of this article it's me again feeding the birds- ducks, swans, pigeons and so on- this became kind of my hobby in England.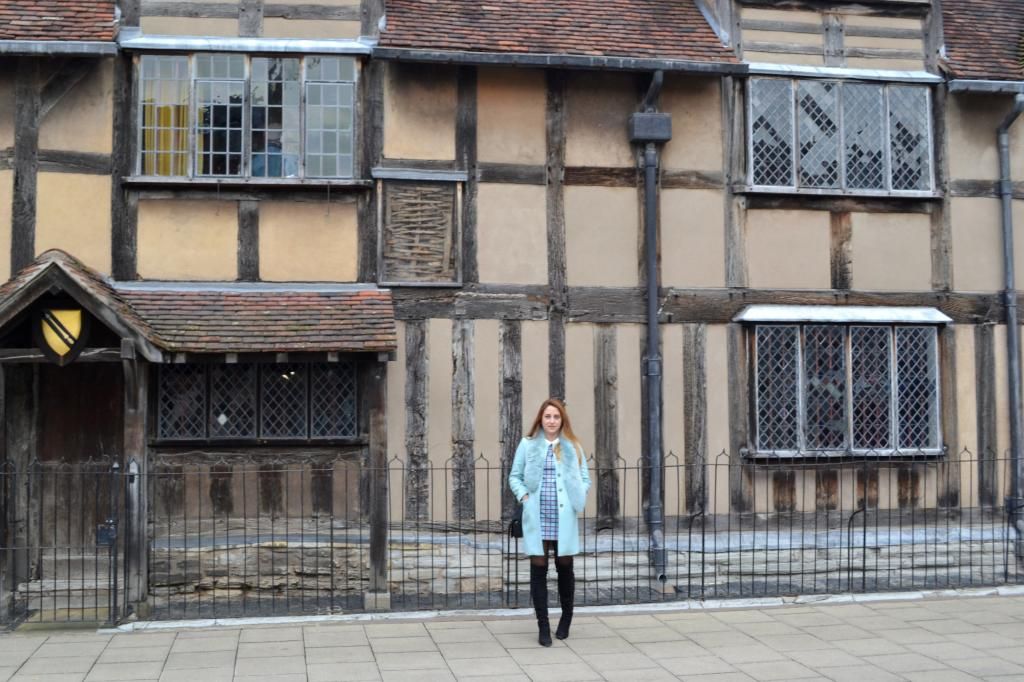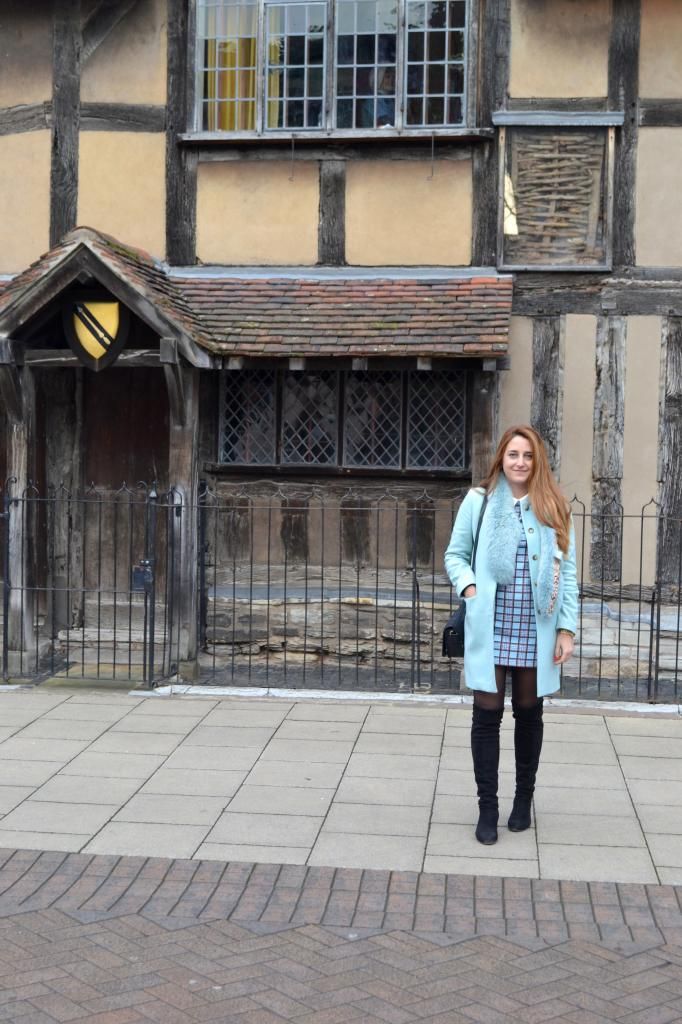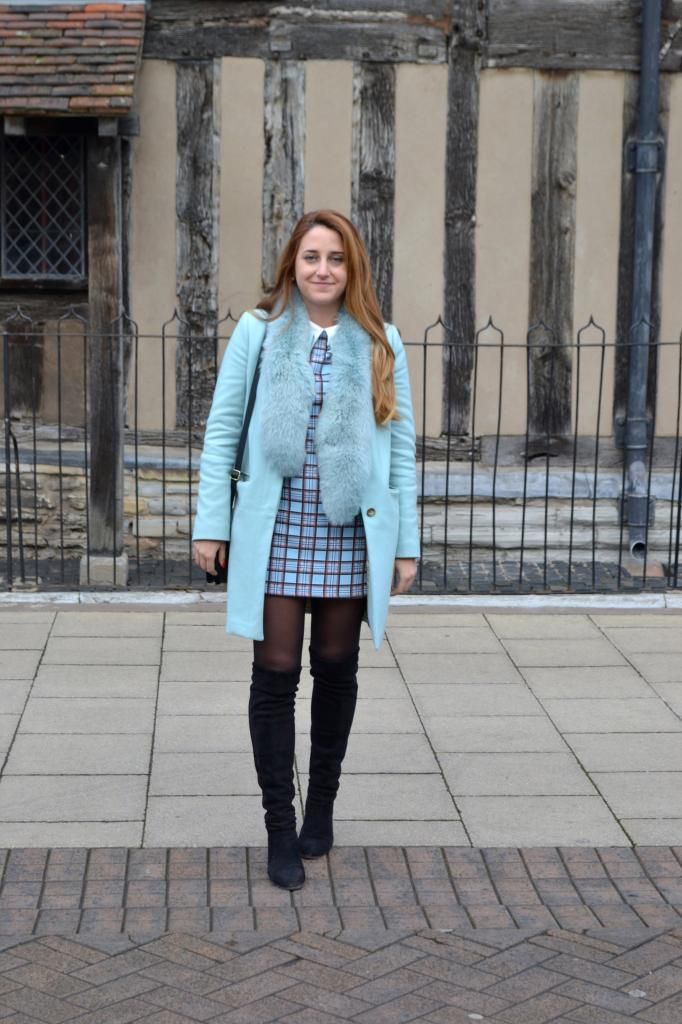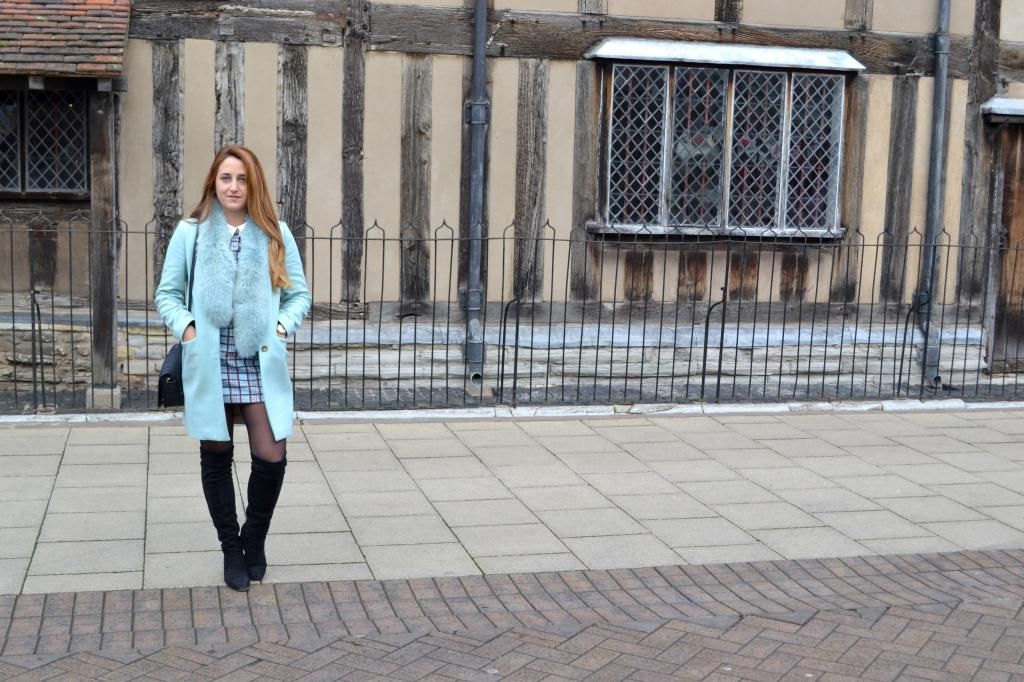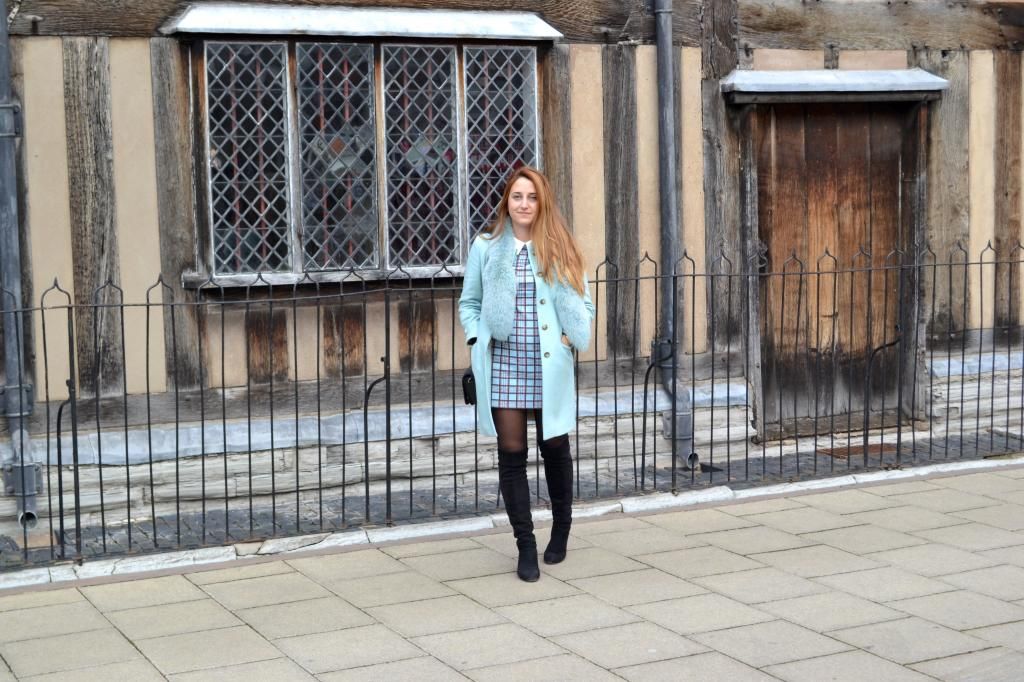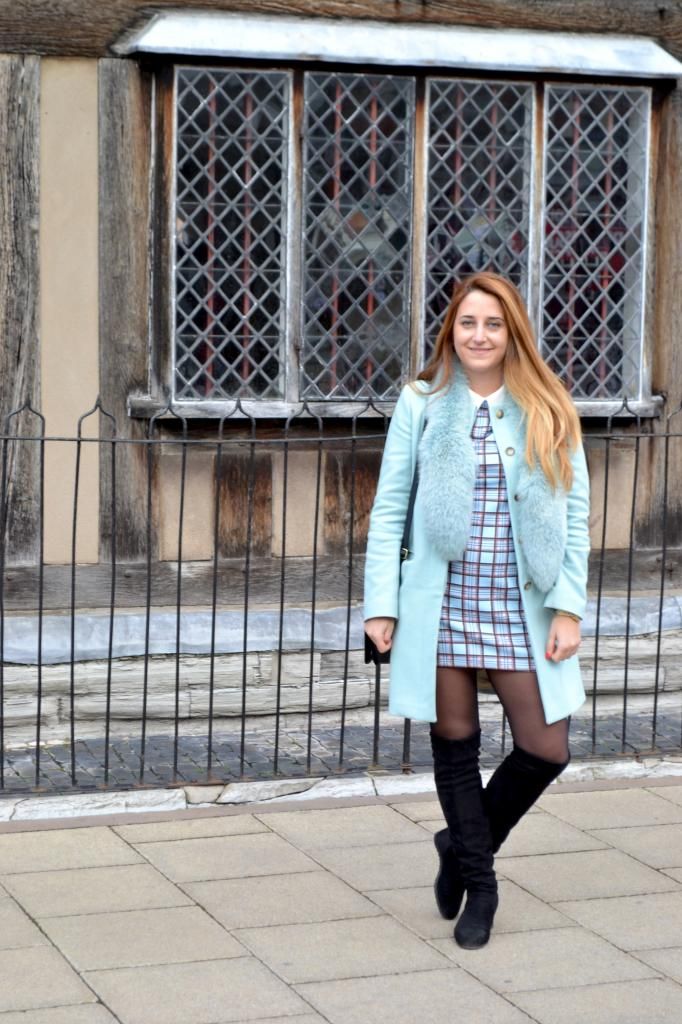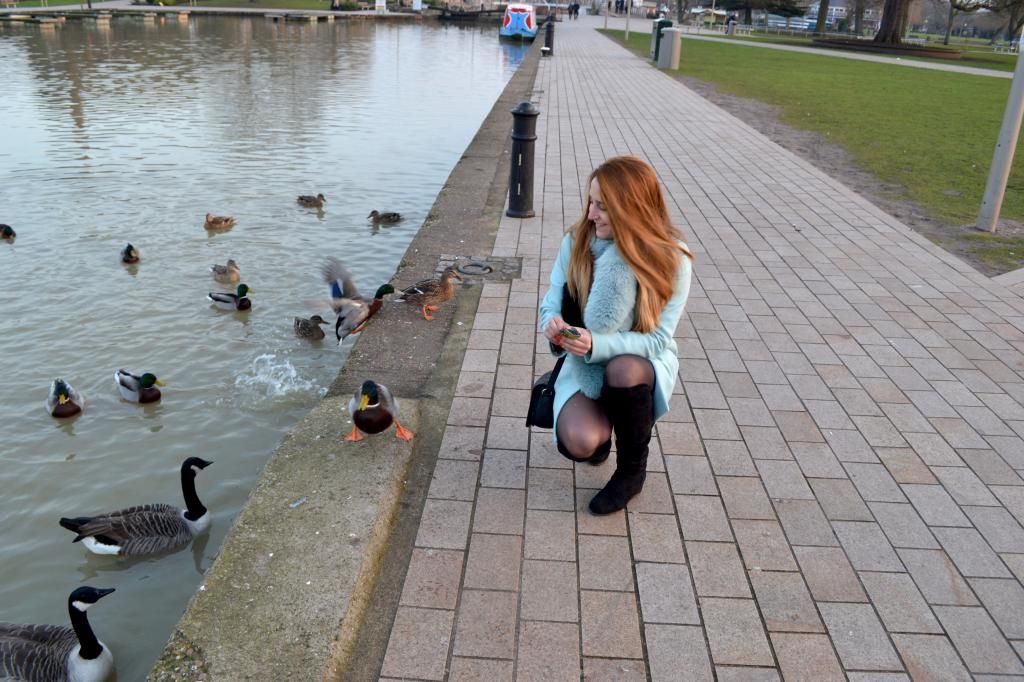 coat- Benetton;
dress- New look;
accessories- Michel;