Focus on: Colorful dresses
This photoshoot in front of the Eiffel Tower is one of those photoshoots that I've always had on my mind- I dreamed for the day that I would go to Paris to make it happen! I've imagined myself taking pictures on this place so many times and I always came up with new ideas for outfits, poses and so on. Anyway, although this is a photoshoot I wanted to do from a a long time, I must confess that when I was leaving for Paris, I didn't even have the idea what outfit to wear on these pictures. I mean, I can finally go to Paris and take the dreamy photos and I don't have any idea what they would look like! I'm a very organized person, so not knowing what am I going to shoot and show you on the blog is really rare- I mean I always have the outfits in my head before the photoshoot. So, I've decided to take my new Valentino shoes and look for an outfit in Paris! The first few days I didn't have any time to go shopping and then one night I went on Champs- Elysees (yes, one night, I feel like Paris never sleeps, H&M was working at midnight..) and I couldn't find anything. I was thinking "Oh, no I need something special!". And then on the next day I found this beautiful, colorful dress in Zara! I was thinking that I'd like to wear something simple with these shoes, but this plan was canceled too, when I saw that dress. And I think that it's the perfect match for the shoes and the place! I felt like a real old fashioned Parisian- really the funniest photoshoot ever!
I just unpacked everything from Paris and now I'm packing again for a short vacation on the seaside, before leaving for my long vacation (one month and a half) on the seaside in Italy!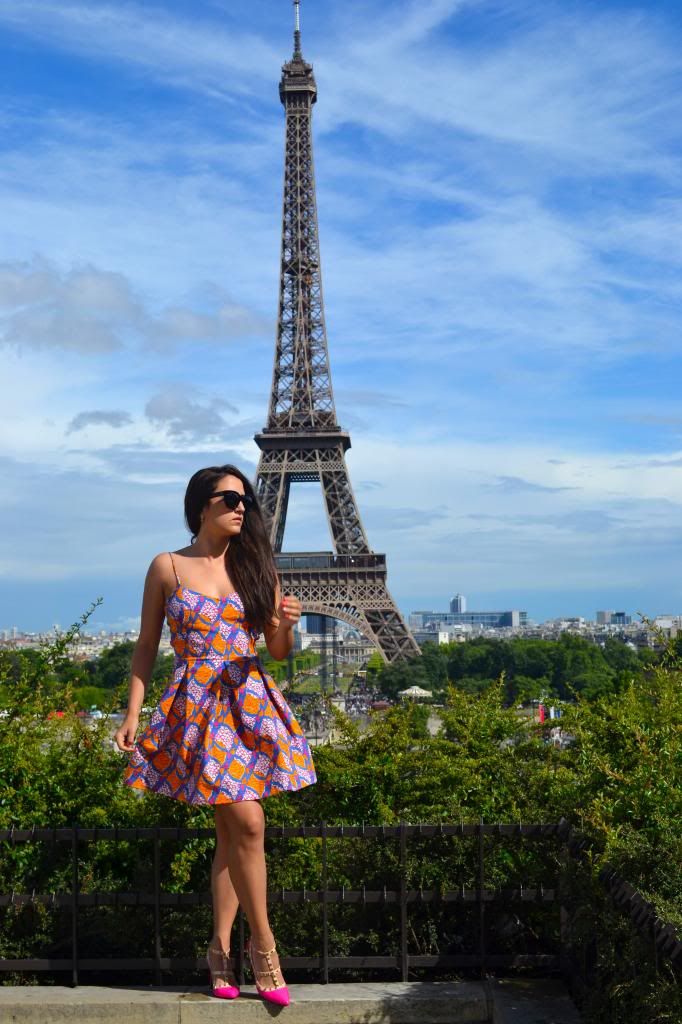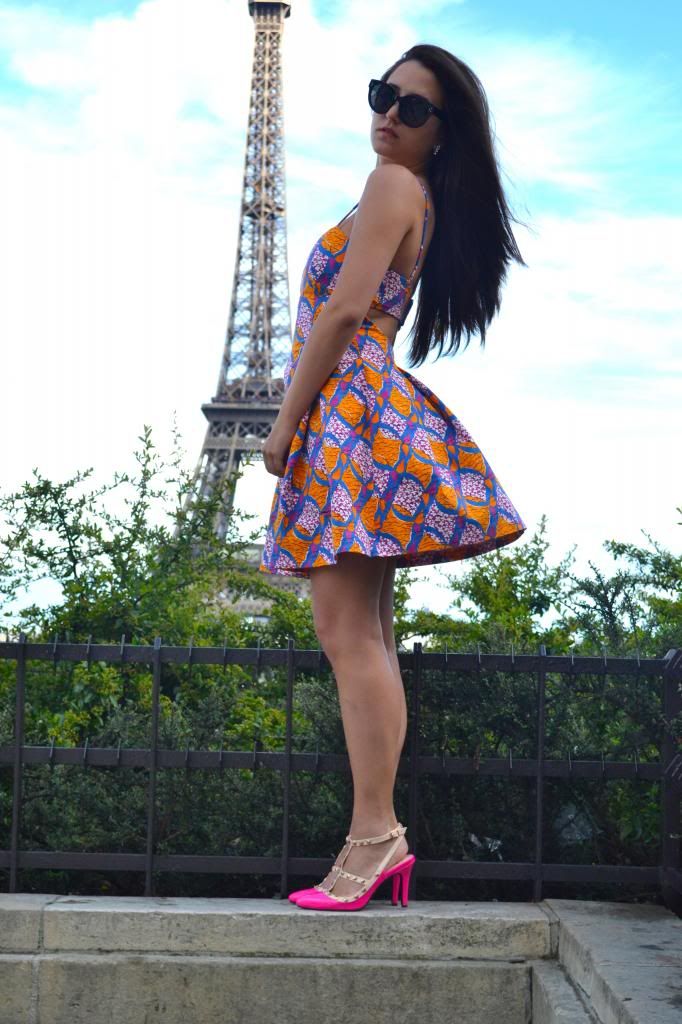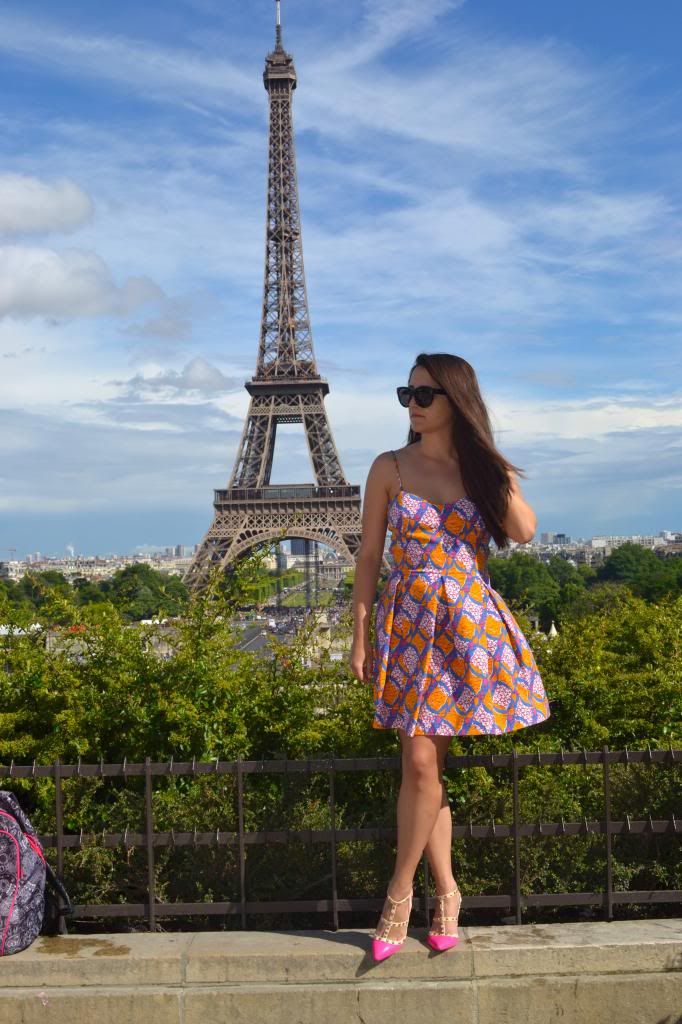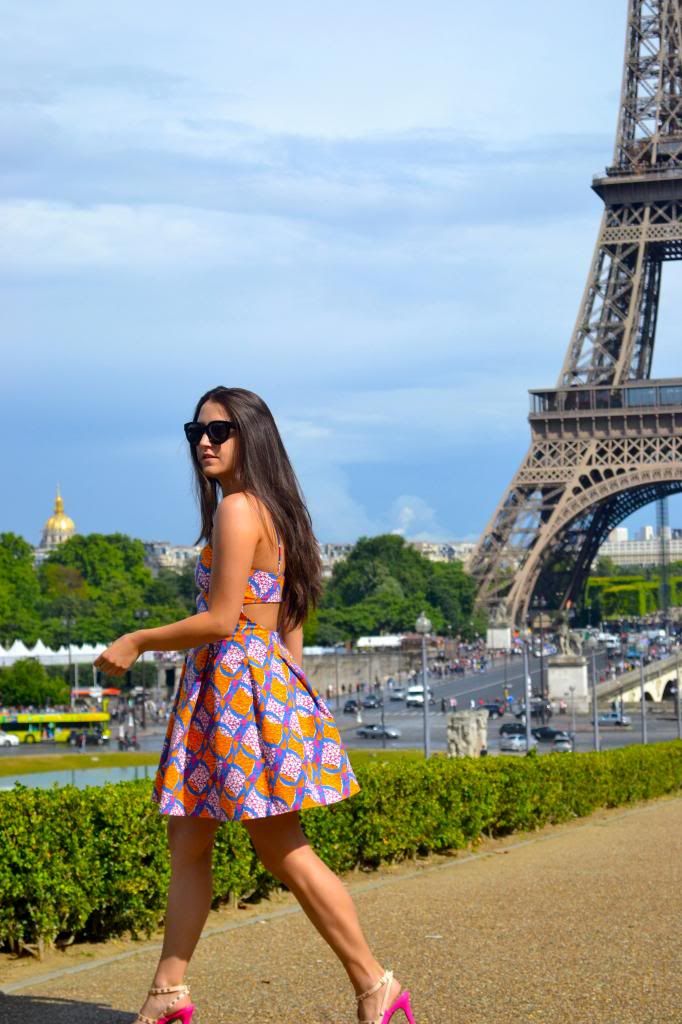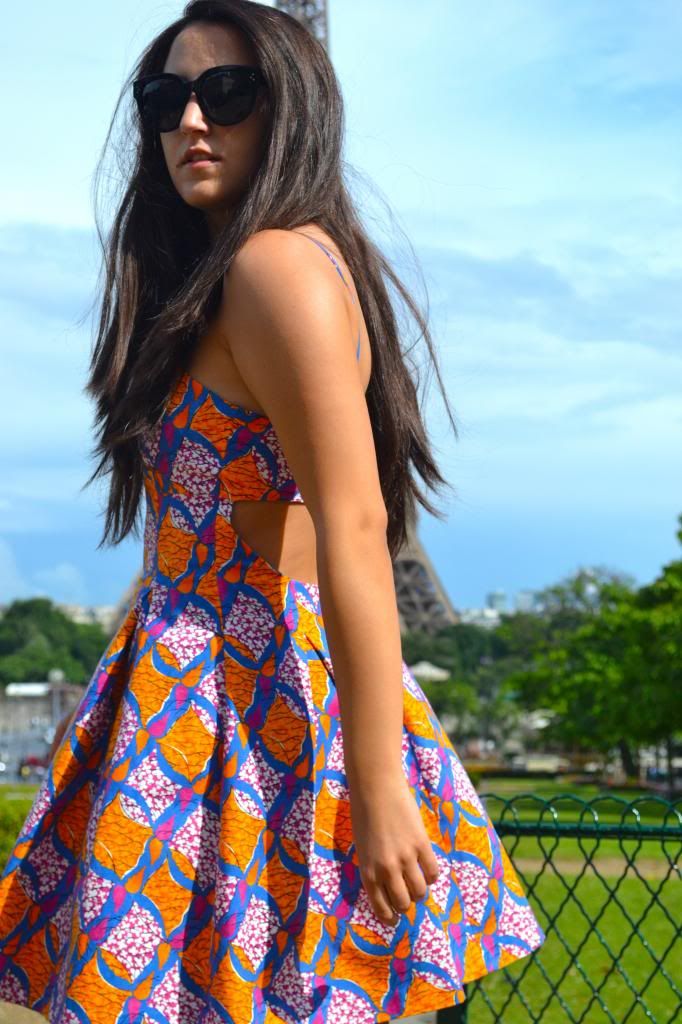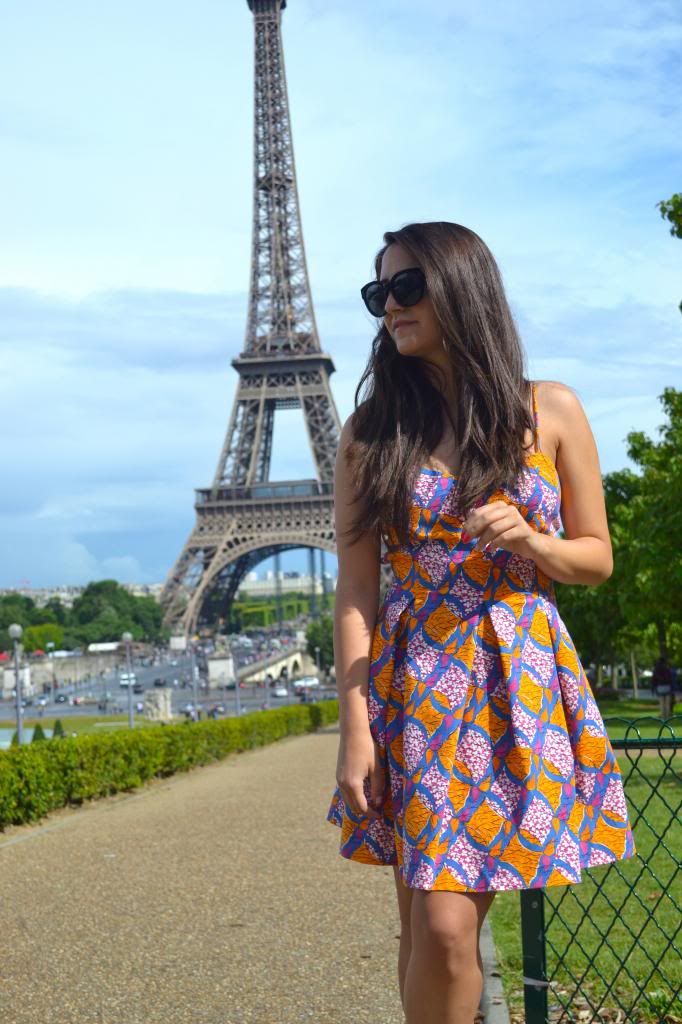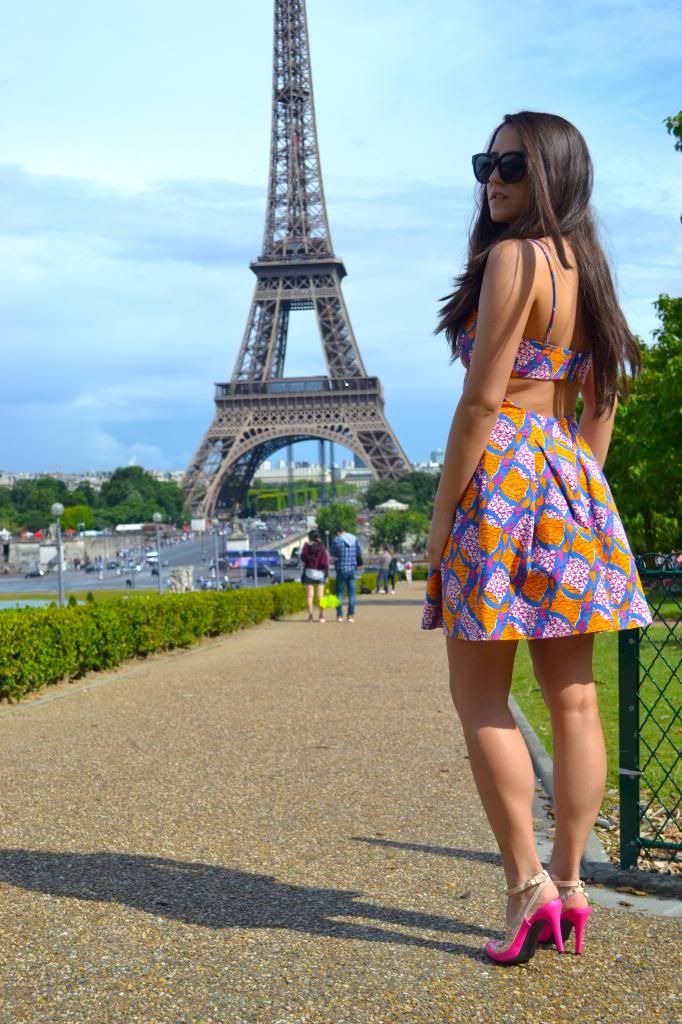 dress- Zara;
shoes- Valentino;
sunglasses- Celine;
earrings- Swarovski;