I spent the past 2 weeks in Italy and I've been offline most of the time- I didn't post much on the blog and even in social media. On the one hand, I reunited with the Italian part of my family and my nephew Nathan was born, then it was Easter, and so you can understand why I was offline. This time, I also didn't feel like taking much photos- just enjoying the moment.
On the other hand, as much as, I love being part of the online world, taking a break feels wonderful and actually, inspiring. I can say that before coming here, I was kinda blocked. I mean, I reached a point where I lacked creativity- I was taking photos for the blog but I wasn't really excited and artistic as I like being. I did take photos because I have to, you know, to keep things going. So, taking a break form the online world was actually much needed. Now, I have much more ideas and things I want to do very soon.
We took these pictures before I went to Italy and it's just a typical casual outfit, for when I feel chill and.. young. Yeah, this outfit reminds me of my style when I was 14-15 years old (before I've decided to make walking difficult with heels).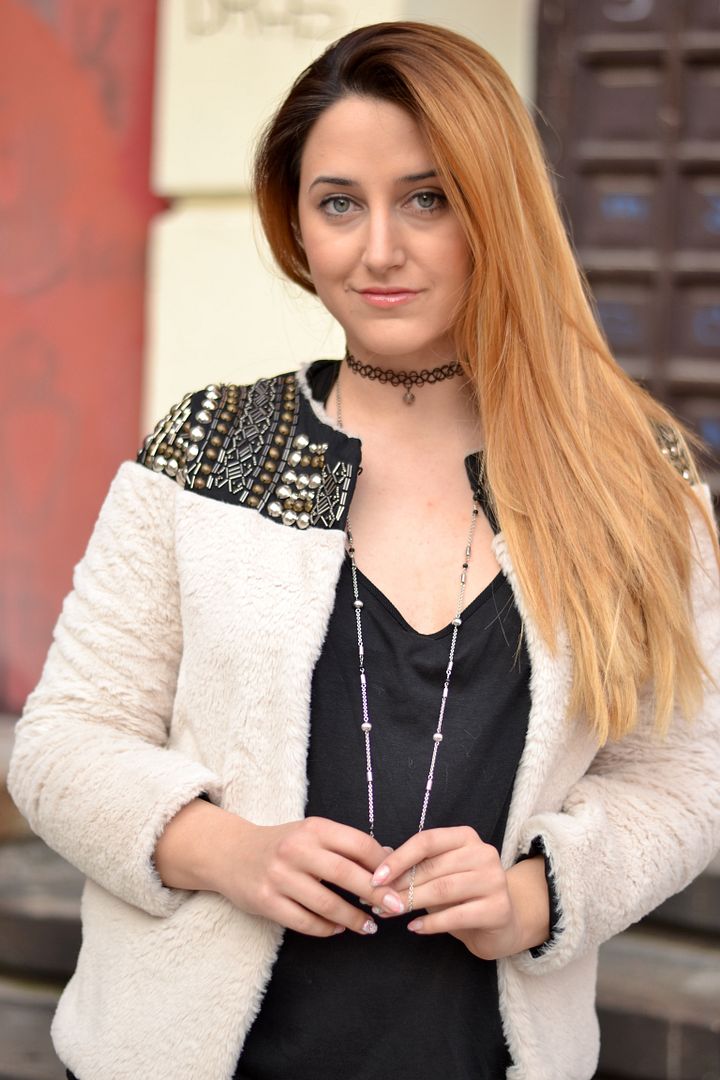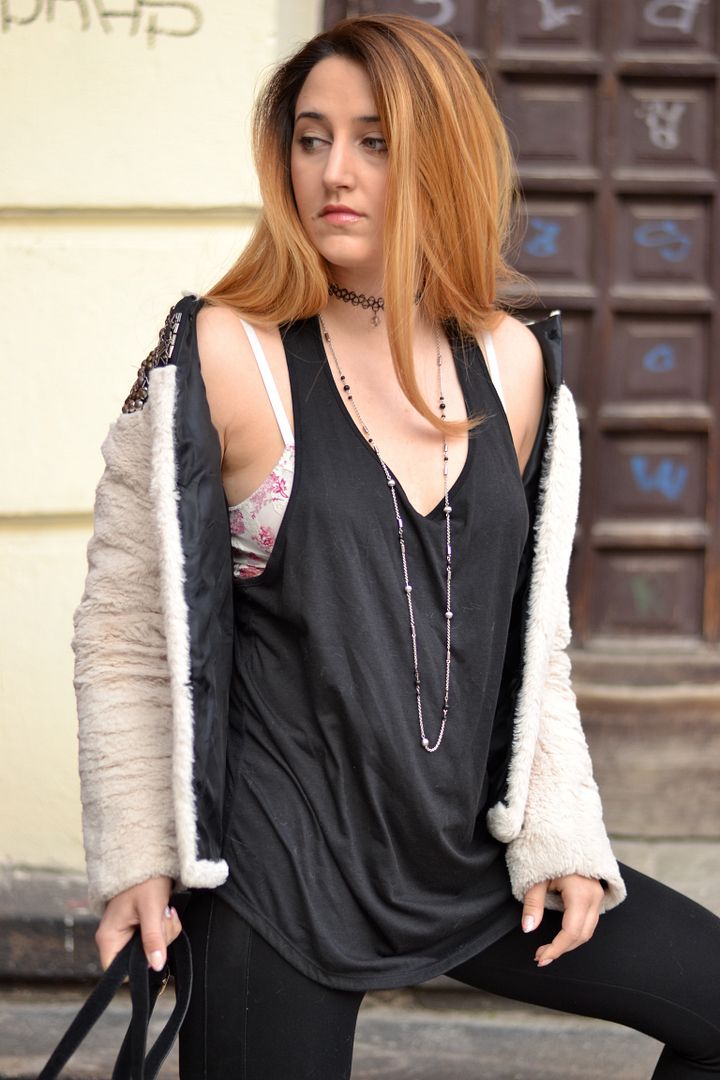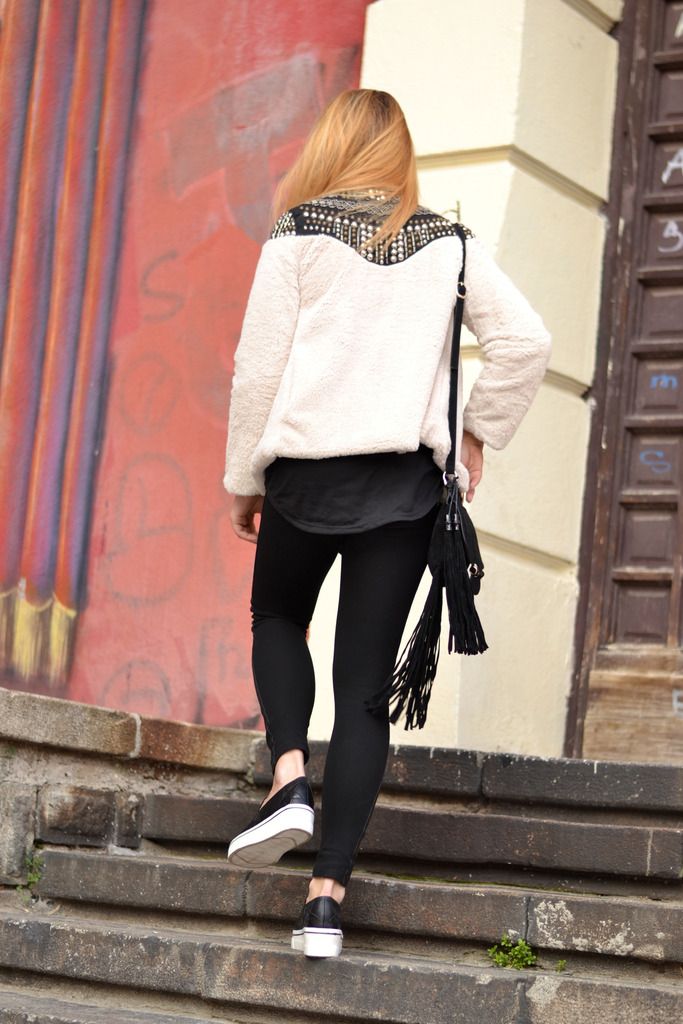 top- H&M;
bra- Free People;
leggings- Zara;
coat- Choies.com;
chocker- Taily Weijl;
shoes&bag- Michel;
Get this look: