I still have many pictures from my vacation in Greece that I'd love to share on the blog. Today, I'm sharing my favourite beach that I visited- the Marble beach on Thassos island. From all transparent waters I swam into during that vacation, this one was the best. The small white marble stones on that beach, make it so magical- reminds me of the Maldives or any other exotic far away island.
This stone beach is nothing like the stone beaches I've been to, where if you don't enter in the water with your shoes on, you risk losing your nails. The stones on this beach were really small and smooth, well, they're marble and you can lie on them with hours- it's the most relaxing thing in the world.
The off road to access this beach is covered by white dust and so is your car once you drive on it. It looks a little bit like snow and it's a pity I didn't take a picture of it.
Anyway, here are the photos from this amazing beach on which I wish I'm right now:
Все още имам доста снимки за споделяне от ваканцията си в Гърция. Днес реших да публикувам снимките от любимия ми плаж- Мраморния плаж на остров Тасос. От всички прозрачни води, в които плувах по време на почивката, тази ми беше любимата. Малките мраморни камъчета на плажа го правят толкова магически- напомня ми на Малдивите или друг далечен остров.
Този каменист плаж няма нищо общо с каменистите плажове, които съм посещава до сега, където ако си събуете джапанките рискувате да си загубите ноктите на краката. Камъчетата на този плаж са миниатюрни, гладки, от мрамор са и може да лежите върху тях с часове- най-релаксиращото усещане на света.
Пътя, по който се стига до плажа е покрит с бях прах, както и колата ви след като преминете този път. Прилича малко на сняг и е жалко, че не го снимах.
Но, ето ги снимките от невероятни плаж, където ми се иска да съм и в момента: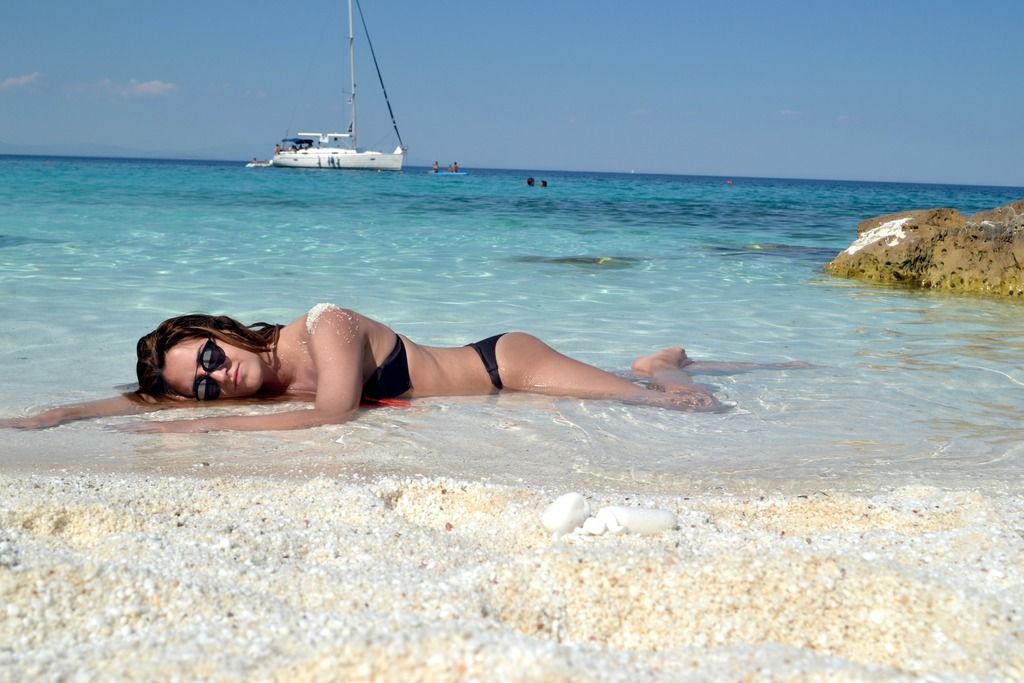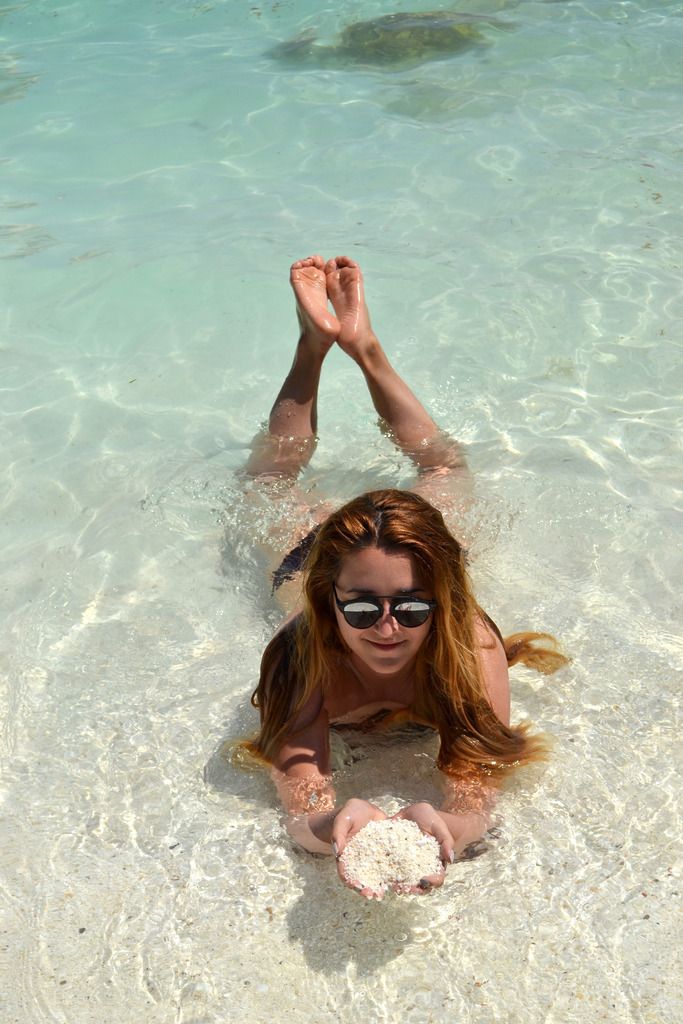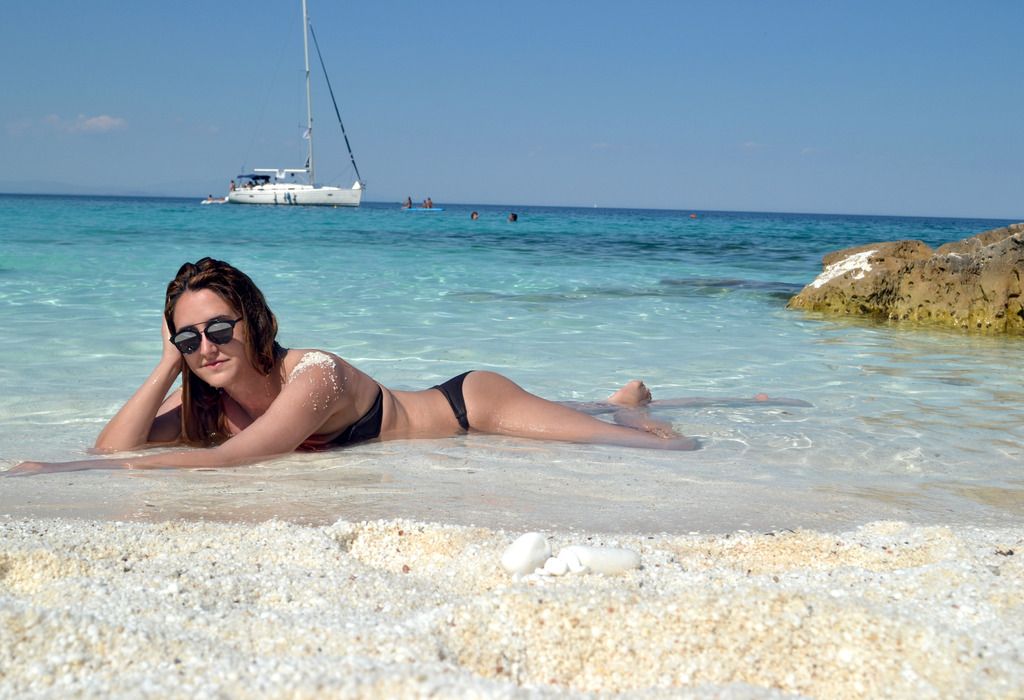 I'm wearing:
bikini- H&M;
sunglasses- Dior;
Shop this look: