London is one of those cities with which you just fall in love from a first sight- like Paris or Rome. The atmosphere is special and the vibe is positive- many people on the streets, the buildings are big and beautiful, many cute shops and those red phones and retro taxis are so unique. This city has it's own character and I love that. No matter how modern it is and how many people from all around the world are living there, London is keeping his charm and identity.
On my first day there, I went sightseeing of corse- walking from early in the morning to late at night. I visited the Buckingham palace, St. James's park, where we fed the birds, the Big Ben, the London's eye, then went to st. Paul's cathedral where we listened to an Organ concert, then we went to Picadilly, even did some shopping and visited a local pub, which was really characteristic. I was really excited to see these landmarks but I was as excited when I saw the very first red phone at the begging of the walk. I can say that I took pictures with almost every red phone I met on the streets!
The next days I'm going to visit some museums and other parts of this wonderful city. Have you guys been to London, do you have some tips for me? What made you a big impression, what should I see, where should I go eating or shopping and so on?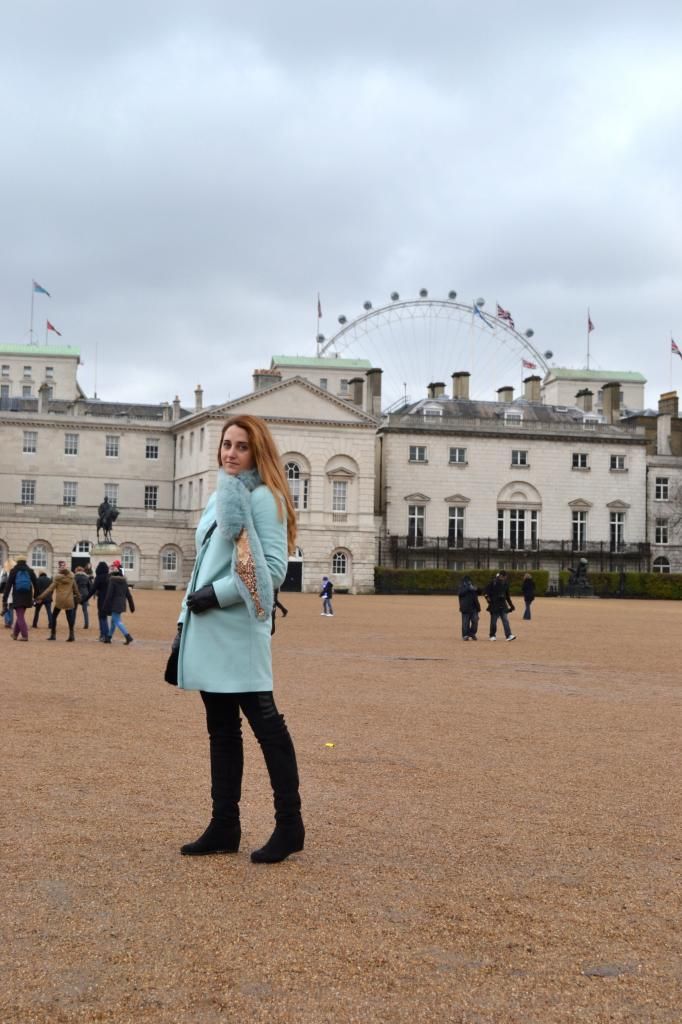 coat- Benetton;
leggings- Zara;
accessories- Michel;