During our vacation in Greece, we spent two days on Thassos island. I've heard about the island a lot, but if I have to be honest I never gave it much credit. I mean, of course I expected it to be nice, but not as much as it actually was!
During our stay on the island we visited 3 wild beaches, each of them different and beautiful on it's own way. I can't wait to show you all the pictures, especially from the Marble beach (well, if you're following me in social media, you already saw plenty of pics) which is my favourite. But, today I'm sharing some pictures we took on the rocks at our fist stop ,which was Giola or also known as The Eye Of Dionisio. I won't be showing you the exact "eye" just yet in this article (neither I've shared it in social media), but wait for it, maybe in my next post J
In order to access any of the wild beaches you have to drive offroad for 2-3 or even 5 km. To access Giola you have to as well walk on the rocks to reach the natural sea lagoon caved in the rocks- it's totally worth it.
In this article I'm sharing the pictures we took with my favourite lace up body this season, which also makes a good swimsuit- it's really perfect for any occasion!
По време на почивката ни в Гърция прекарахме 2 дни на остров Тасос. Чувала съм много за острова, но ако трябва да съм откровенна нямах големи очаквания. Не че не мислех, че ще е хубаво, но се оказа доста по-красиво отколкото очаквах.
По време на престоя ни на острова посетихме 3 диви плажа, всеки от тях различен и красив по свой начин. Нямам търпения да споделя всички снимки, особено от Мраморния плаж (е, ако ме следвате в социалните мрежи, вече сте видяли доста снимки от там), който ми стана любим. Но, днес ще споделя снимките, които направихме на първата ни спирка- Гьола или познат също като Окото на Дионисии. Няма да показвам снимки от "окото" в тази статия, но може би в следващата J
За да стигнете до дивите плажове трябва да карате 2-3 или дори 5 км по черен път с кола, а за да достигнете Гьола трябва и да повървите няколко метра, част от които спускайки се по скалите, за да достигнете лагуната- напълно си заслужаваgiol.
В този пост споделям снимки, които направихме на красивите скали там с любимото ми боди с връзки, което върши добра работа и като бански- оказа се идеално за всеки случаи!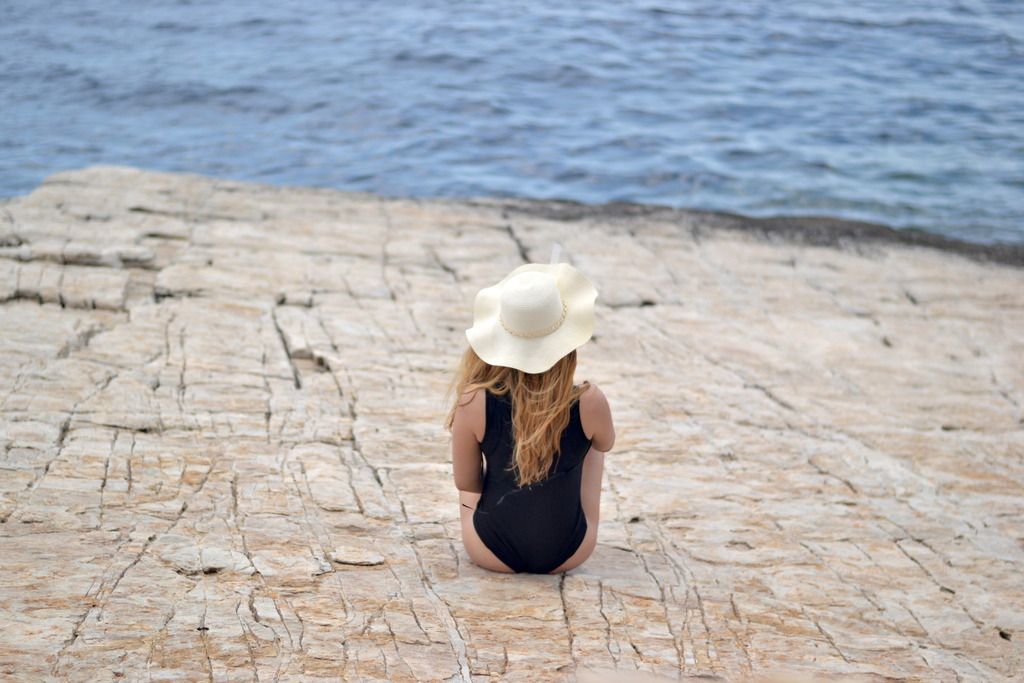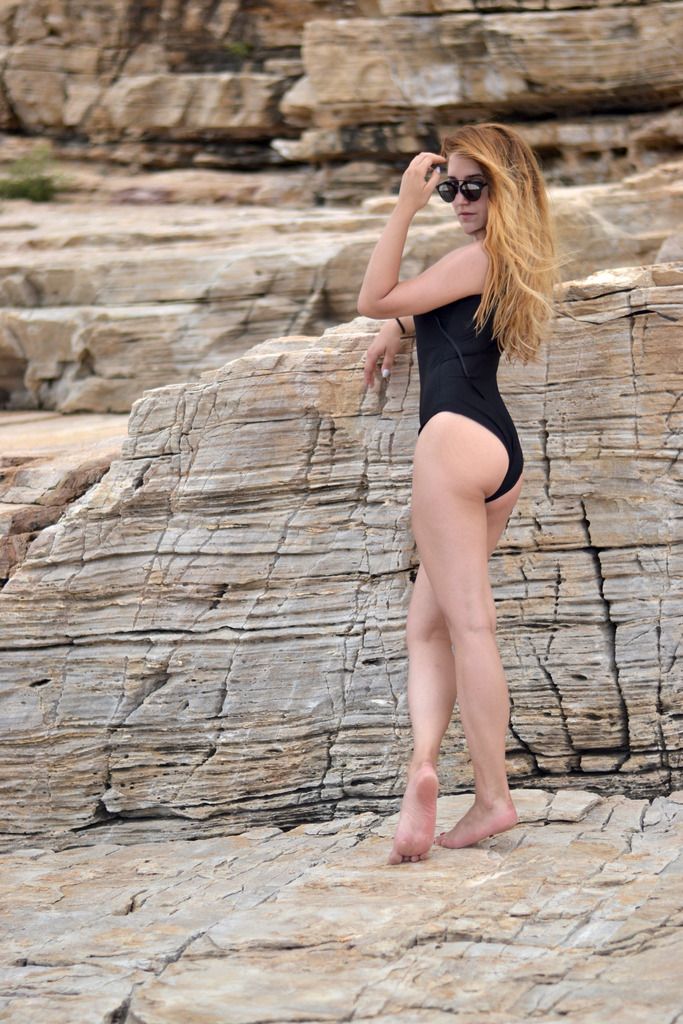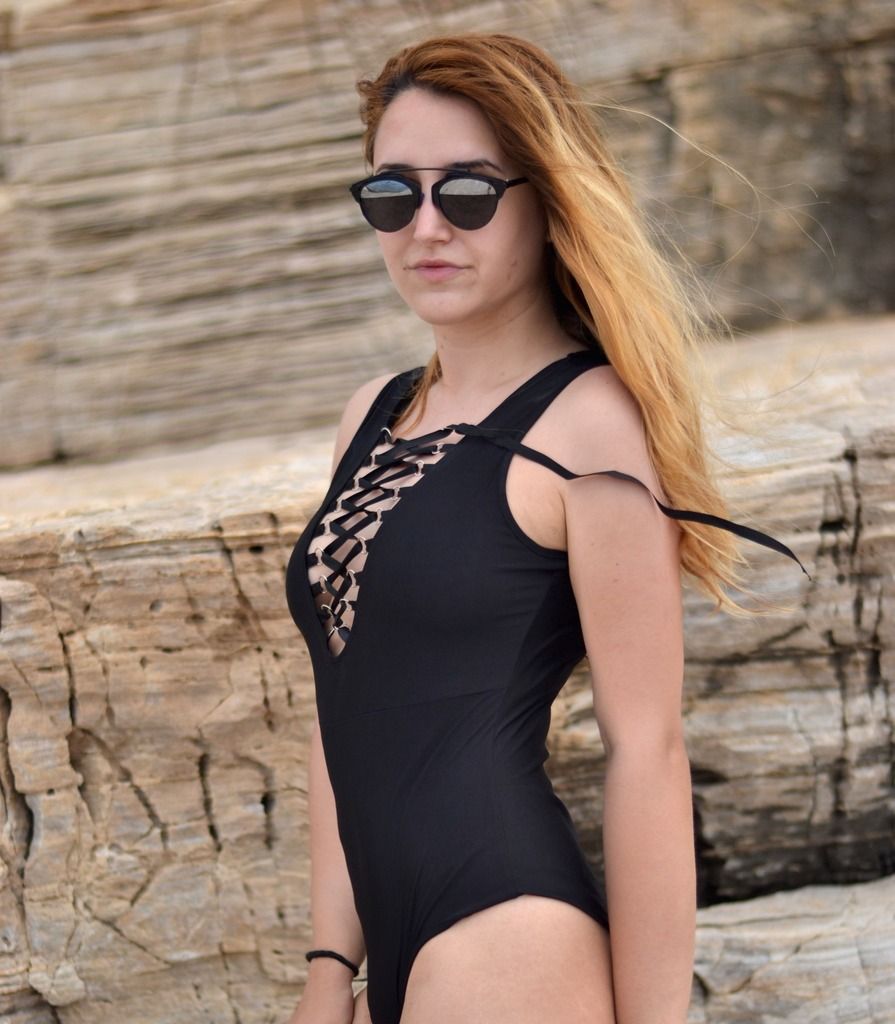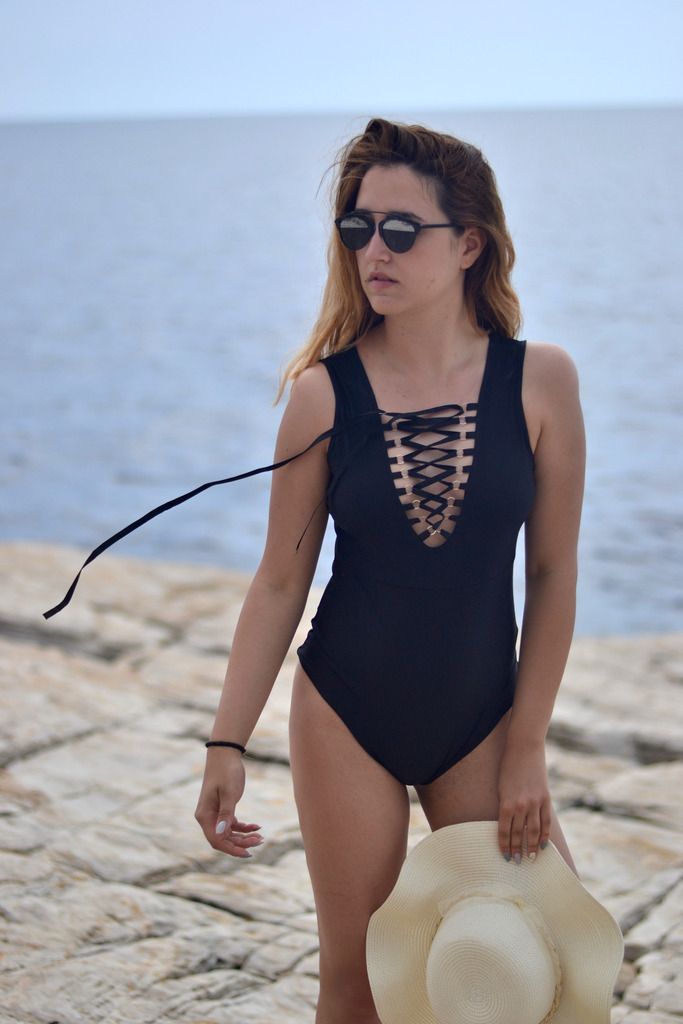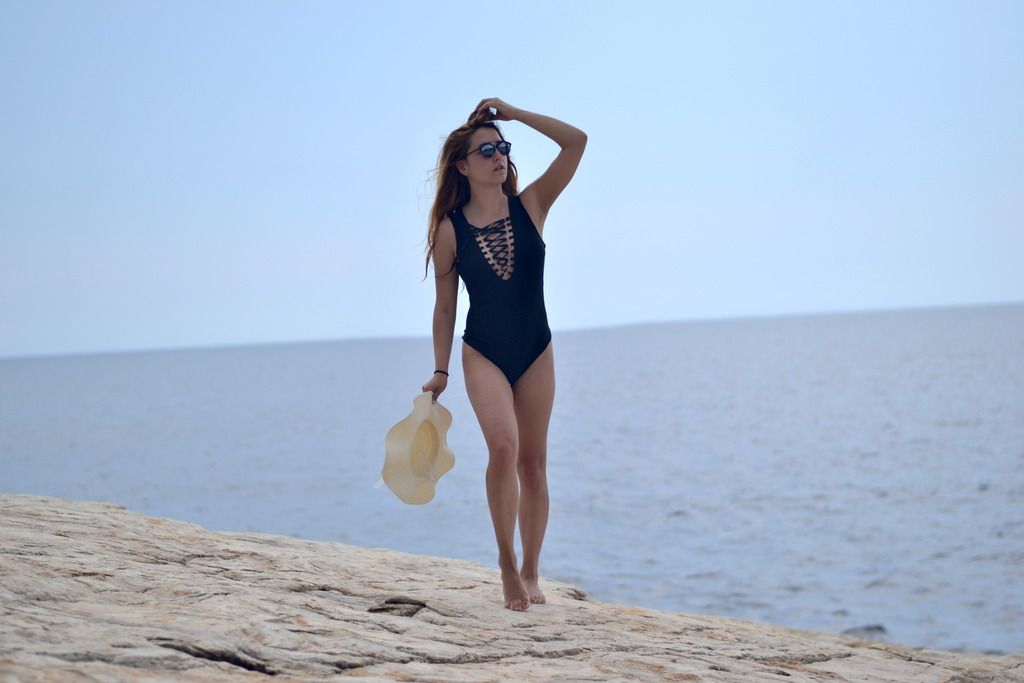 I'm wearing:
body- Lookbookstore,co;
sunglasses- Dior;
hat- local shop;
Shop this look: