This outfit is a classic combination of the colours of Fall, which I love very much. You know how is this season- one day you go out with your winter coat, and next day you can wear shorts. This was the exact situation last week and the extremely hot day gave me the possibility to shoot this Fall outfit, that I had in my head.
I love combining outfits like this one. I mean shorts with high boots, sweater and sunglasses- if not now, when? Some winter pieces look pretty fabulous combined with summerly ones.
Are you guys fans of shorts-boots kinda outfits?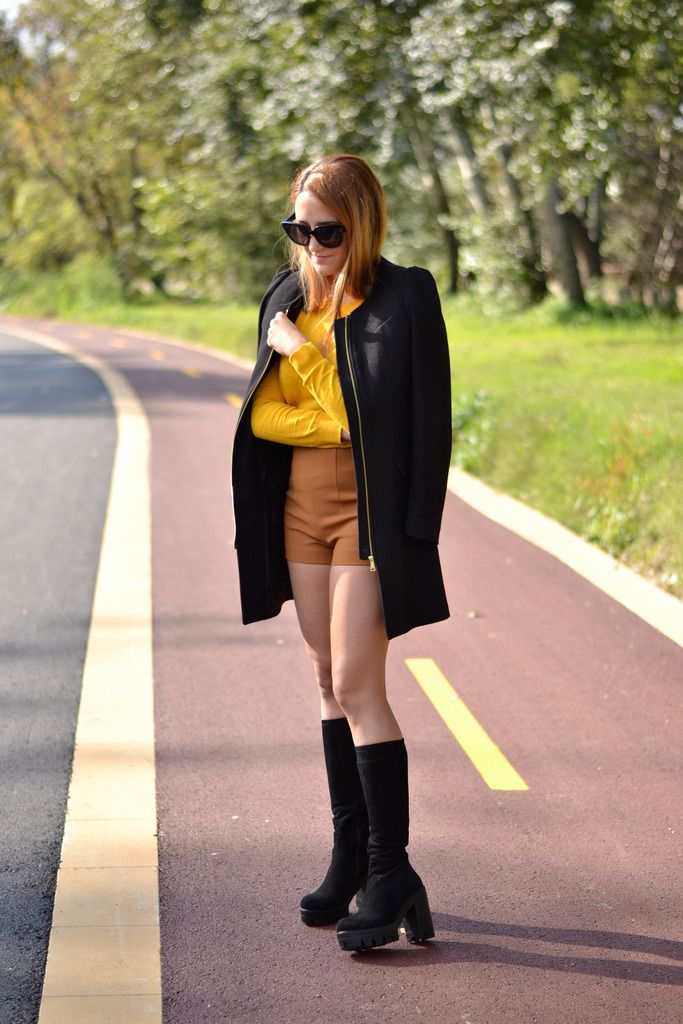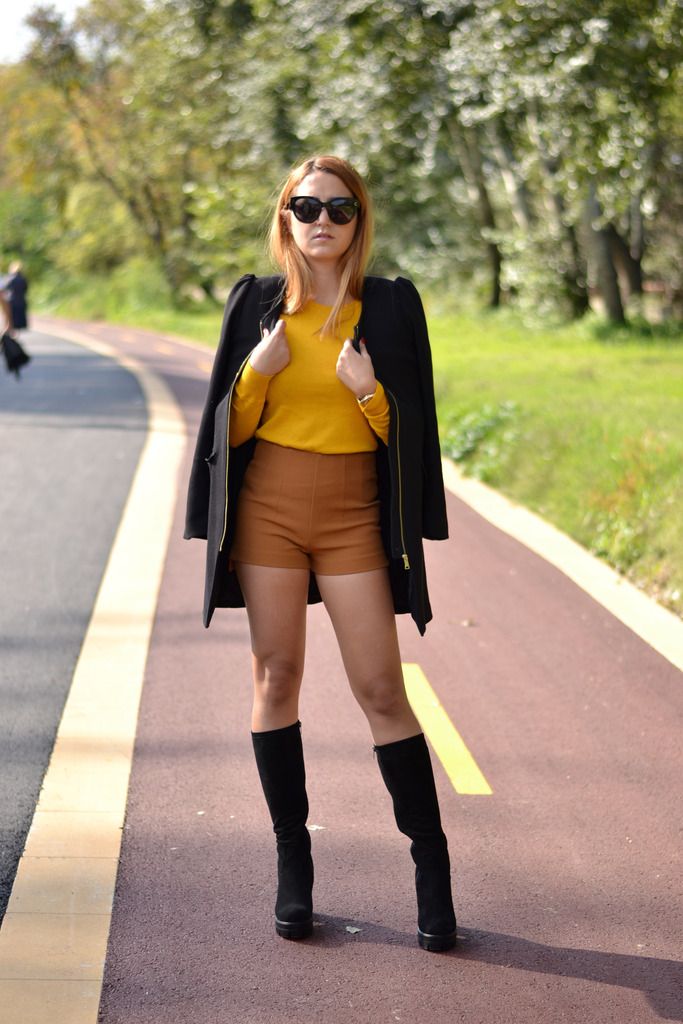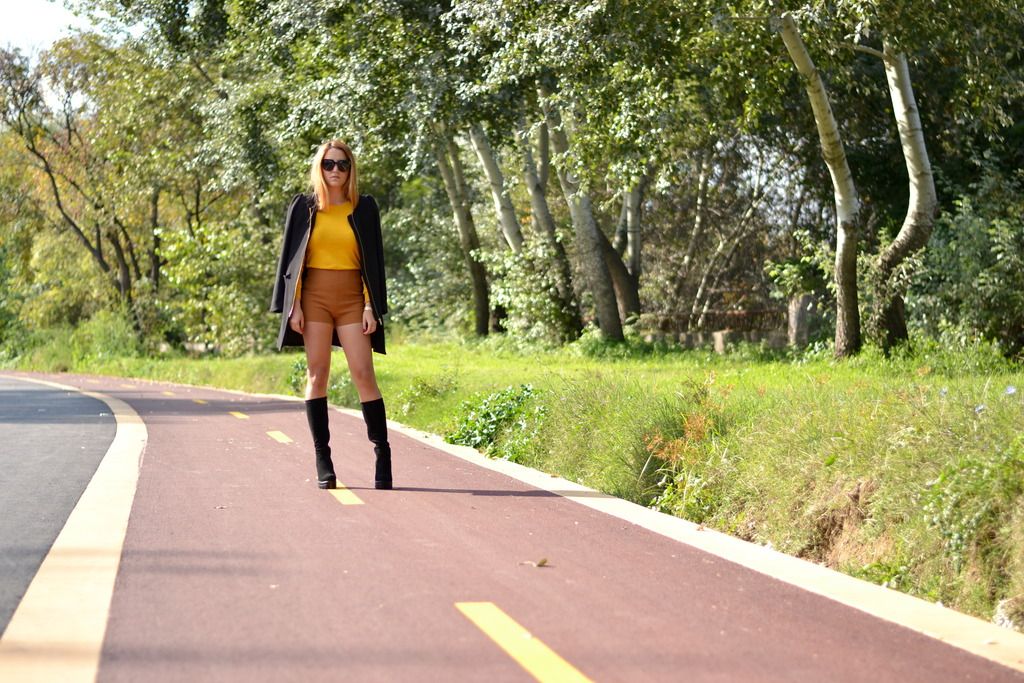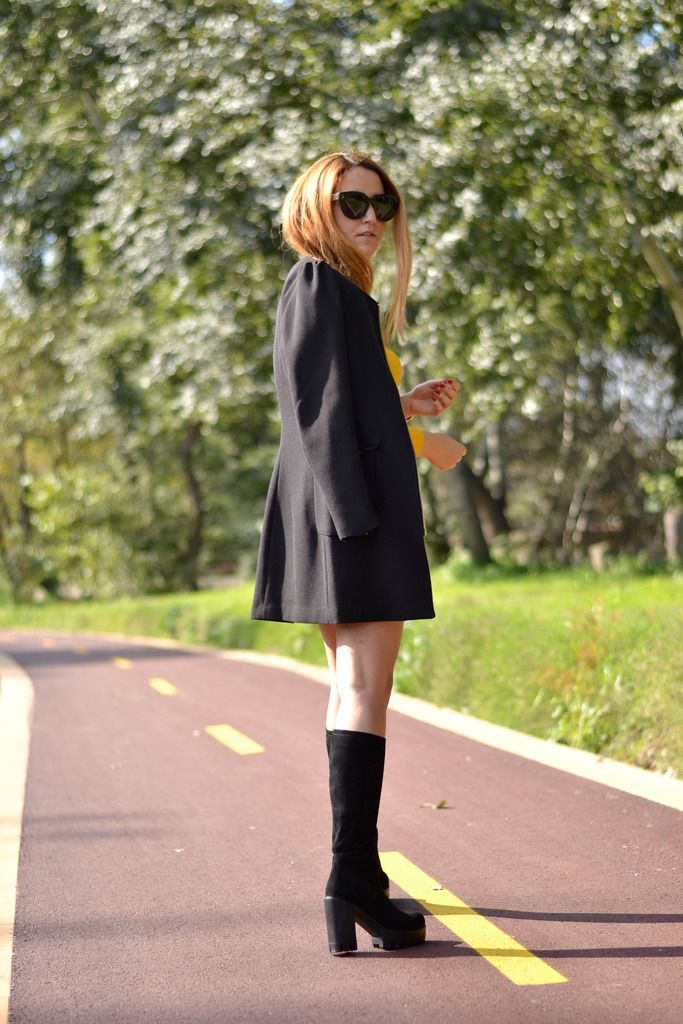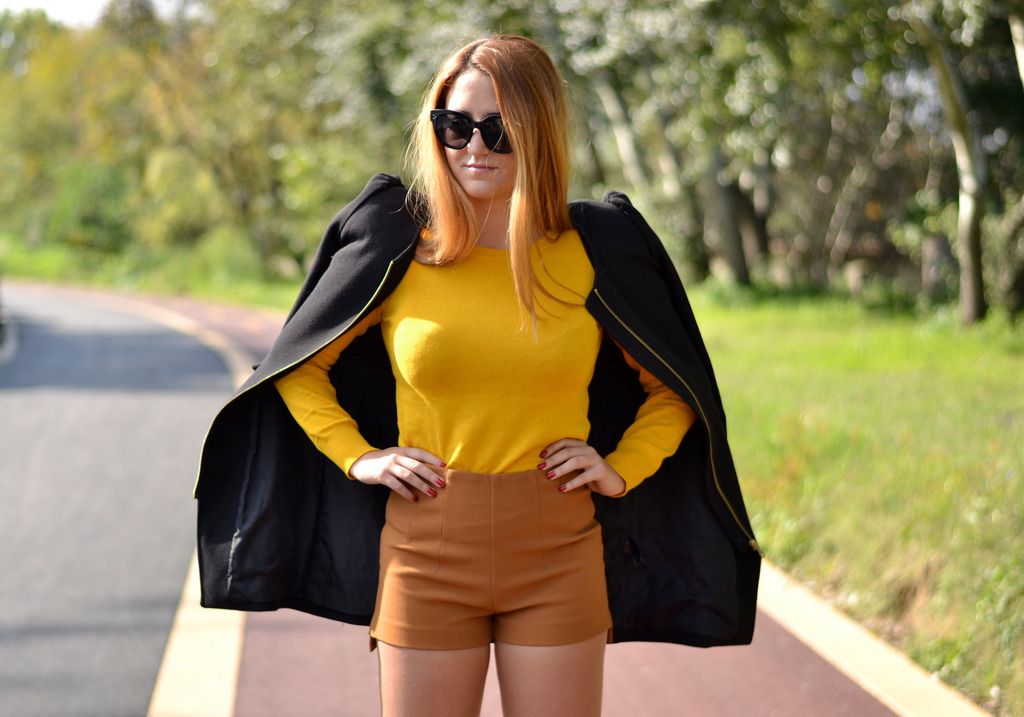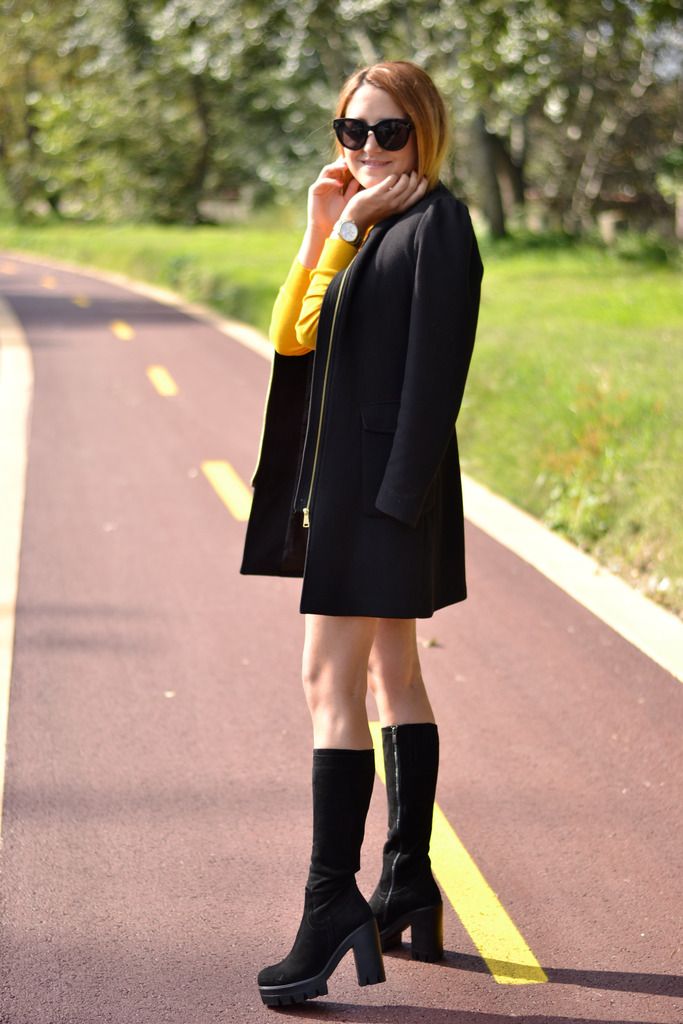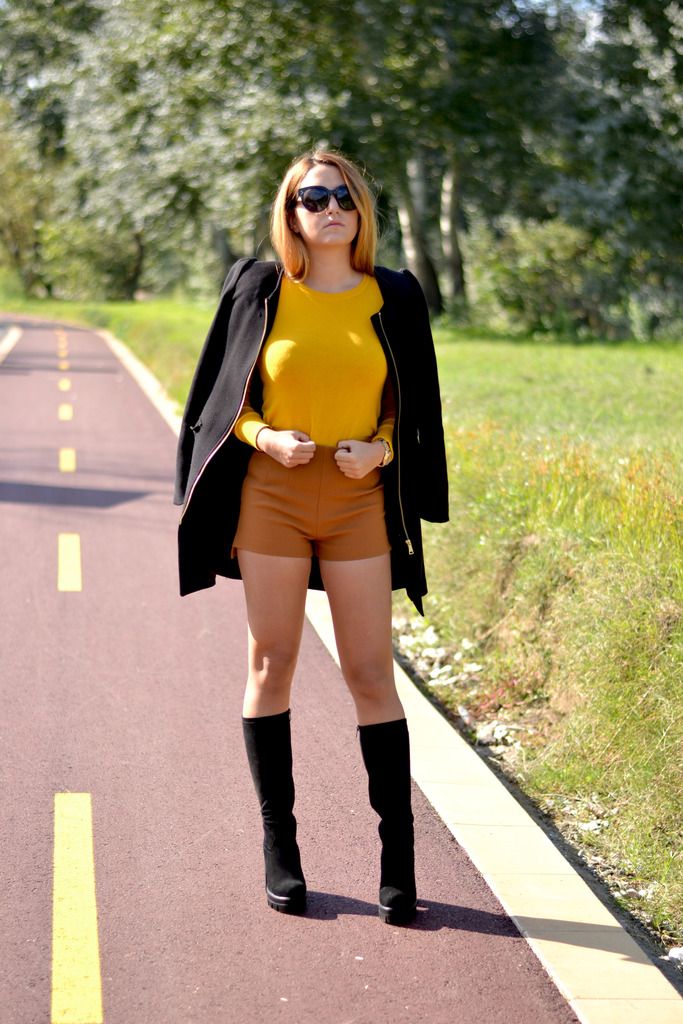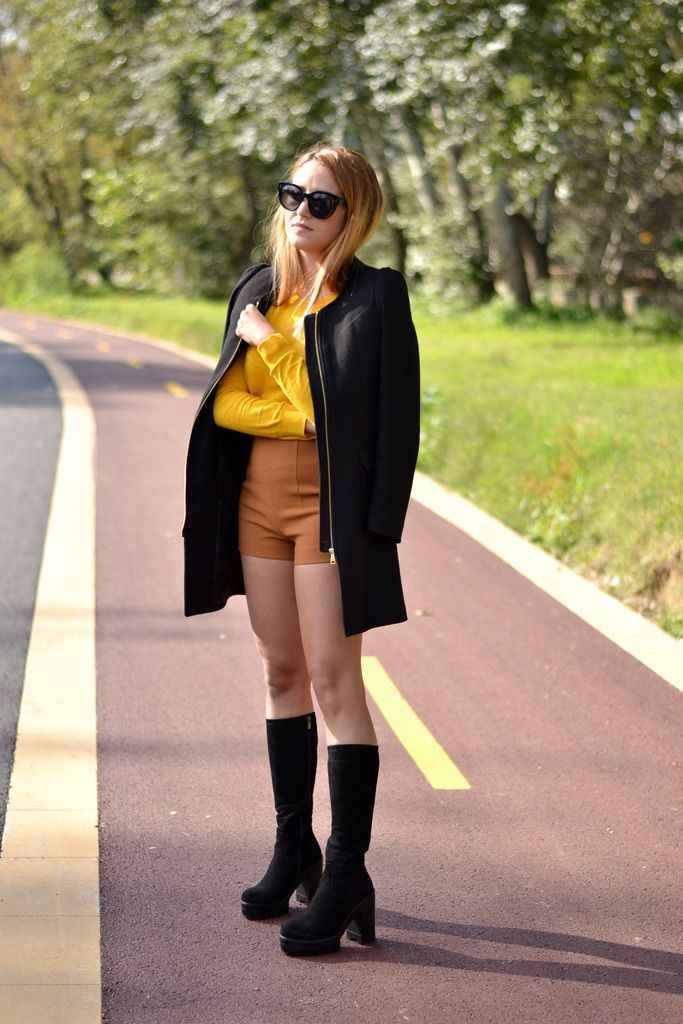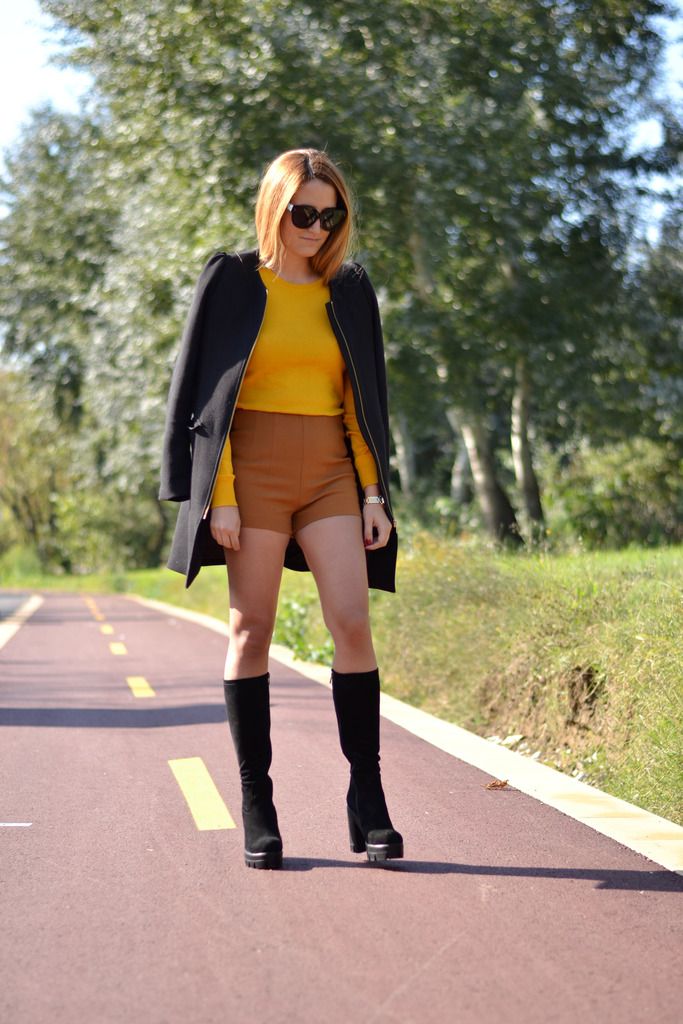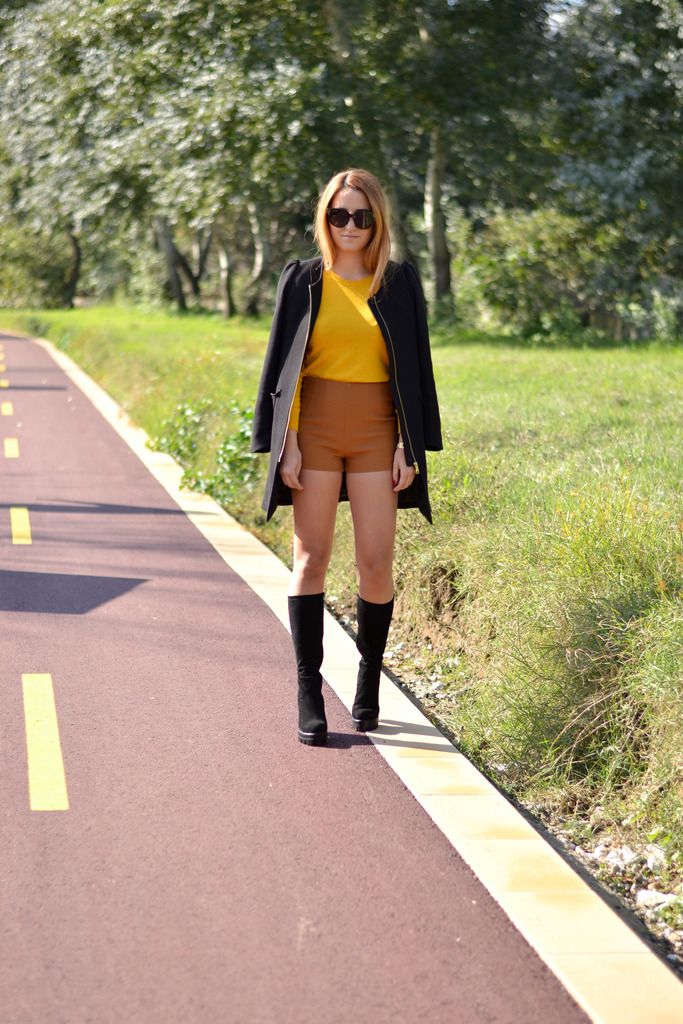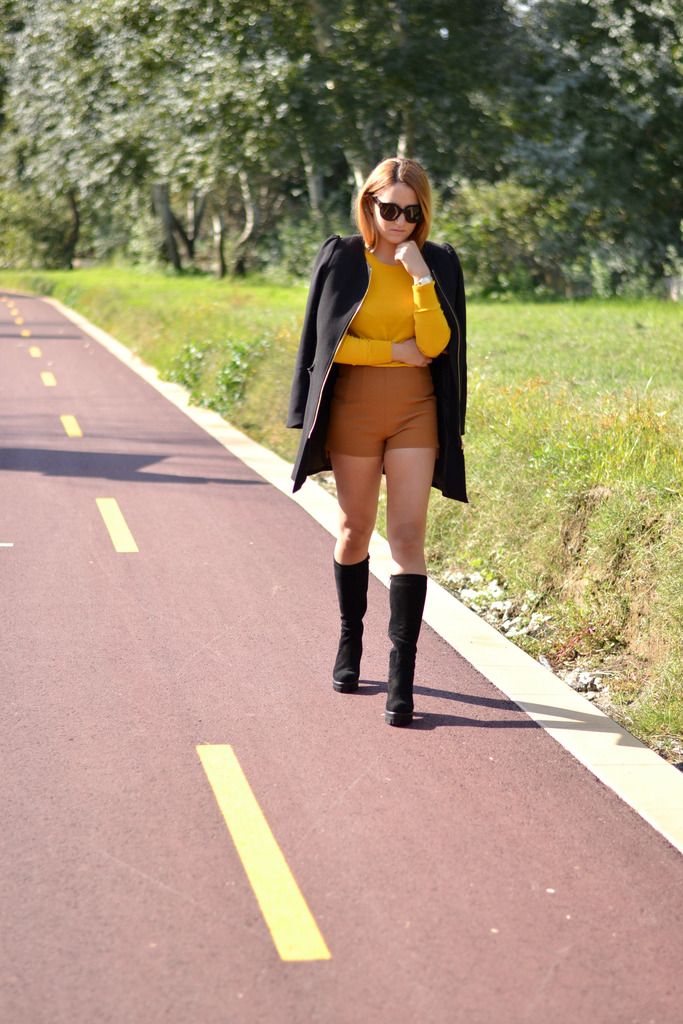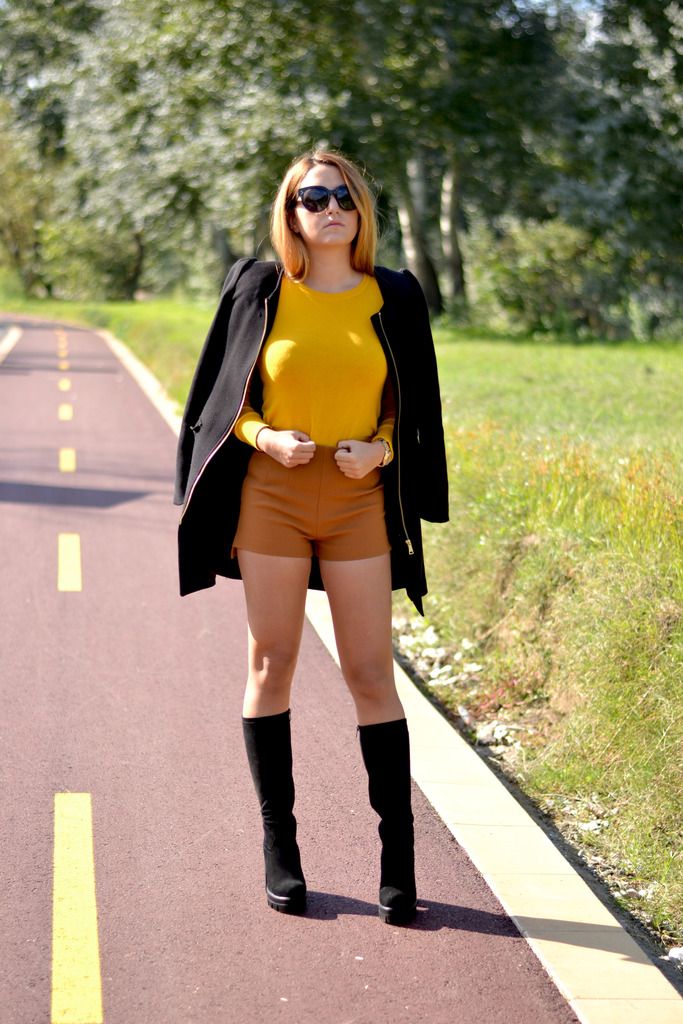 shorts- H&M;
sweater- Terranova;
coat- H&M:
sunglasses- Celine;
shoes- Michel;
watch- Coach;
Get this look: