I love these kind of dresses- comfortable and casually chic- you can basically wear it with all kinds of shoes and style it differently with accessories.
For this look, I chose to wear my blue mint fur, that is actually part of one of my winter coats in the same colour. But the fur perfectly matched the dress.
Combining this outfit with over the knee boots, makes it perfect for Spring.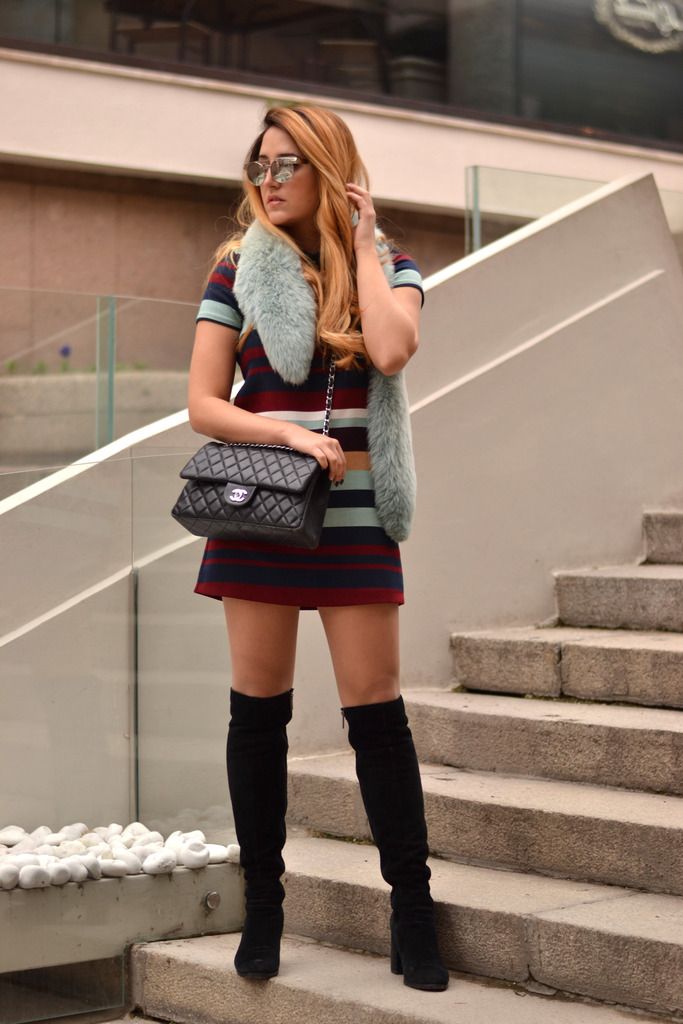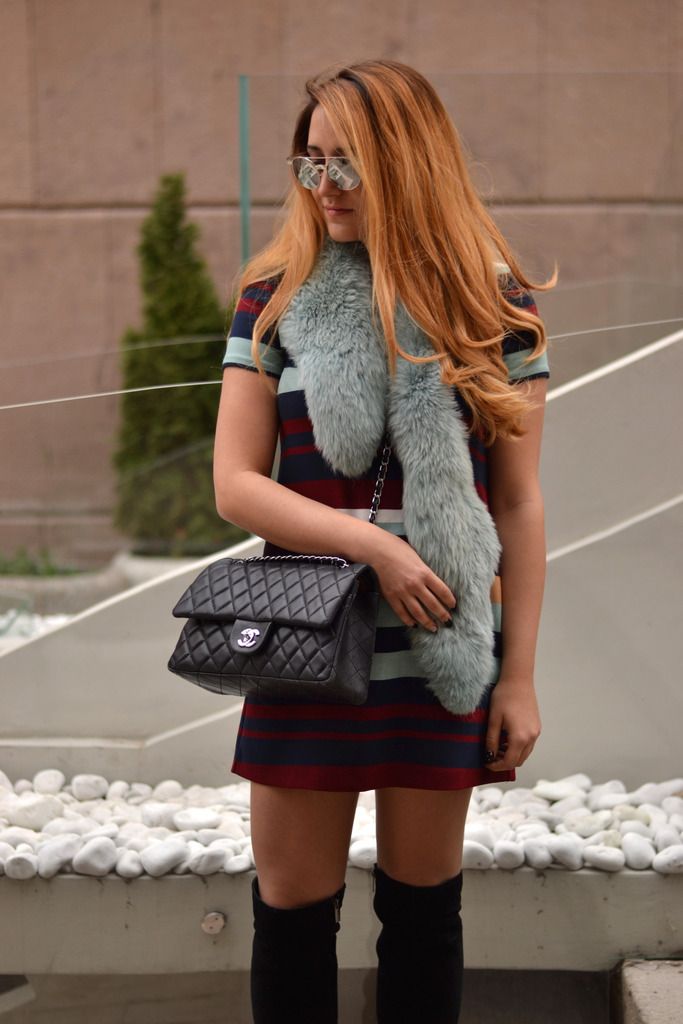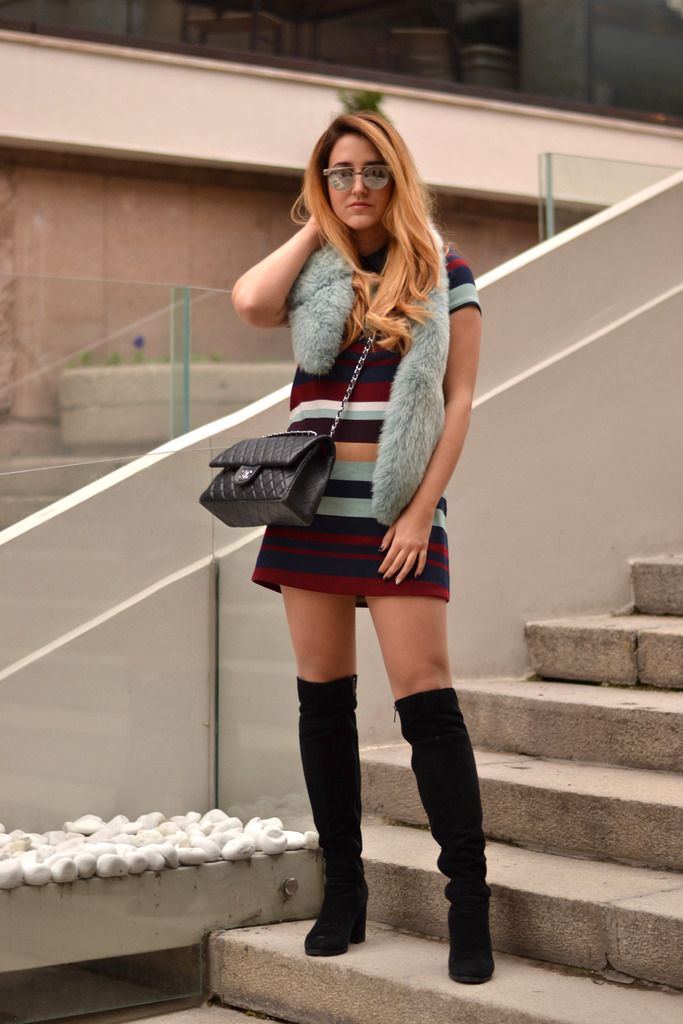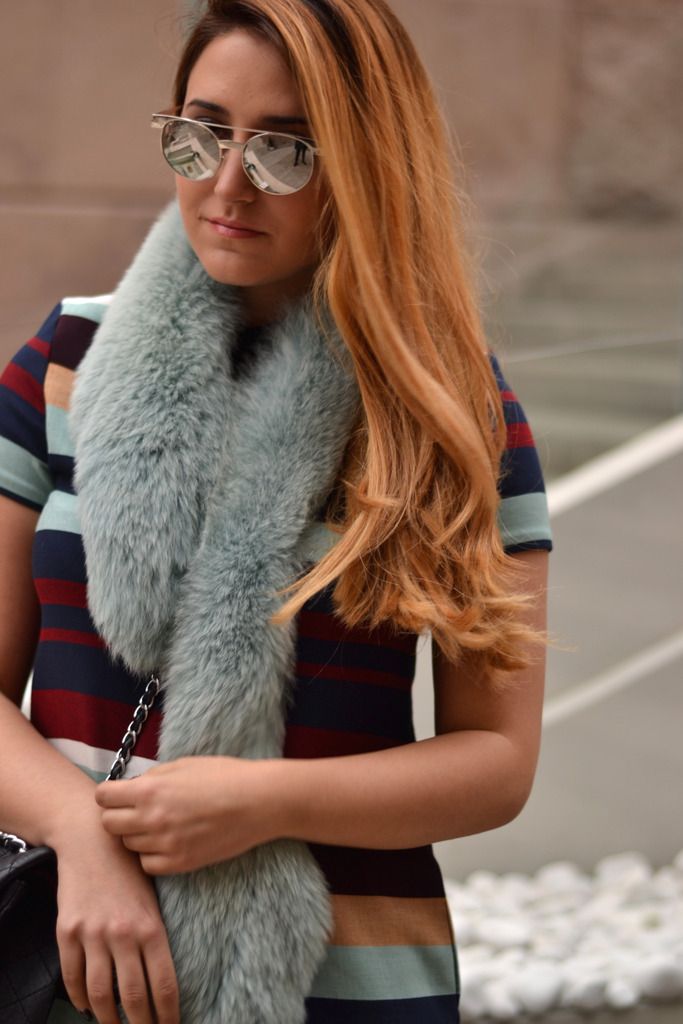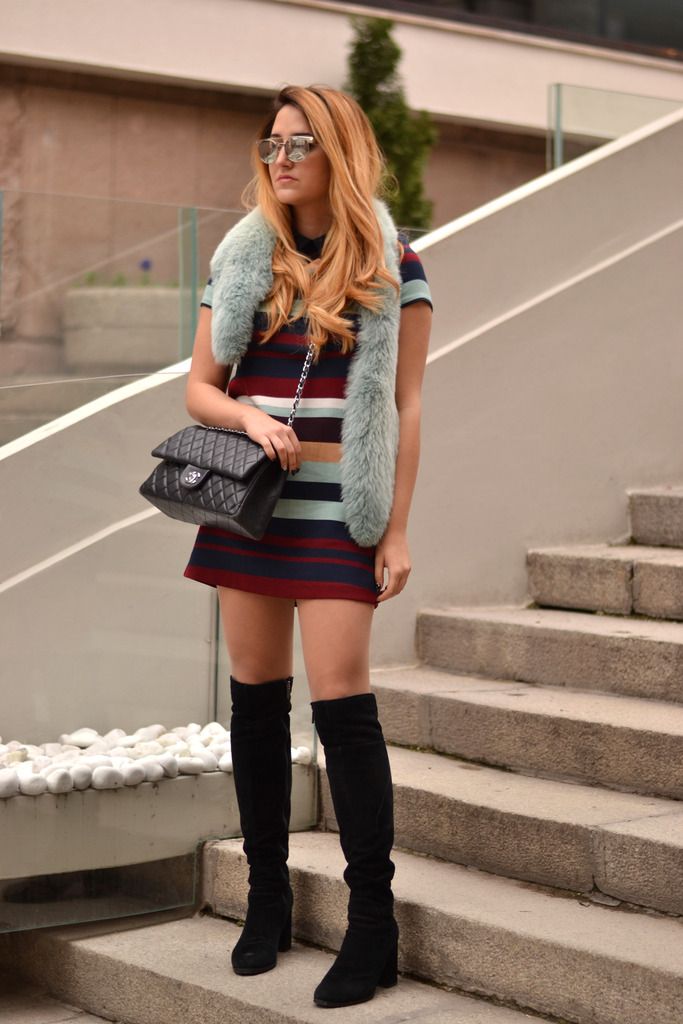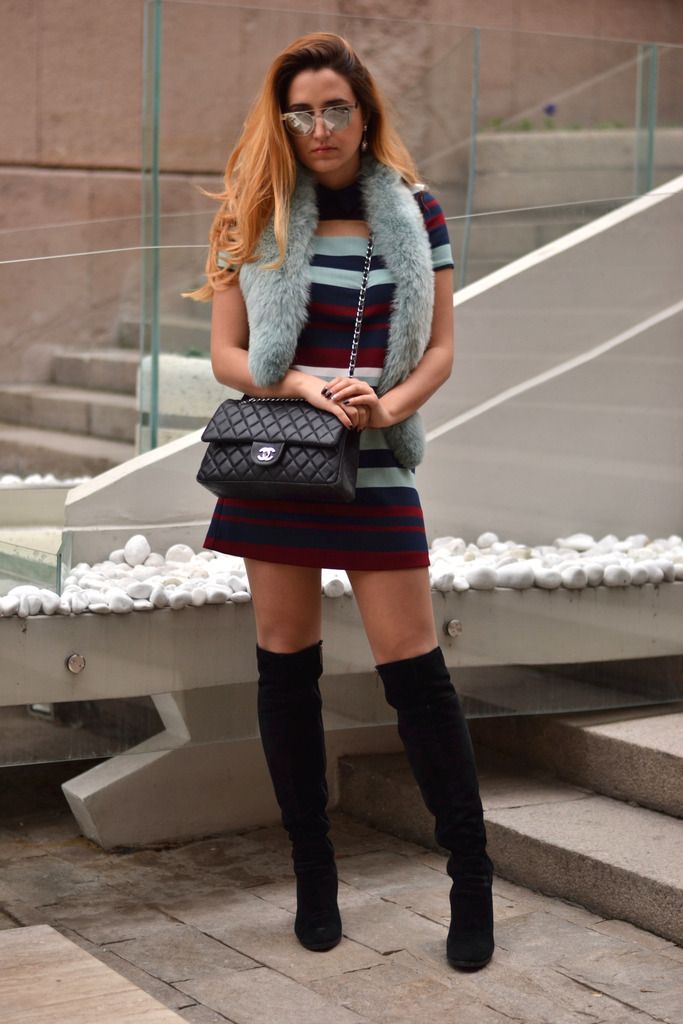 dress- Zara;
bag- Chanel;
earrings- Swarovski:
shoes&sunglasses- my wardrobe;
Get this look: