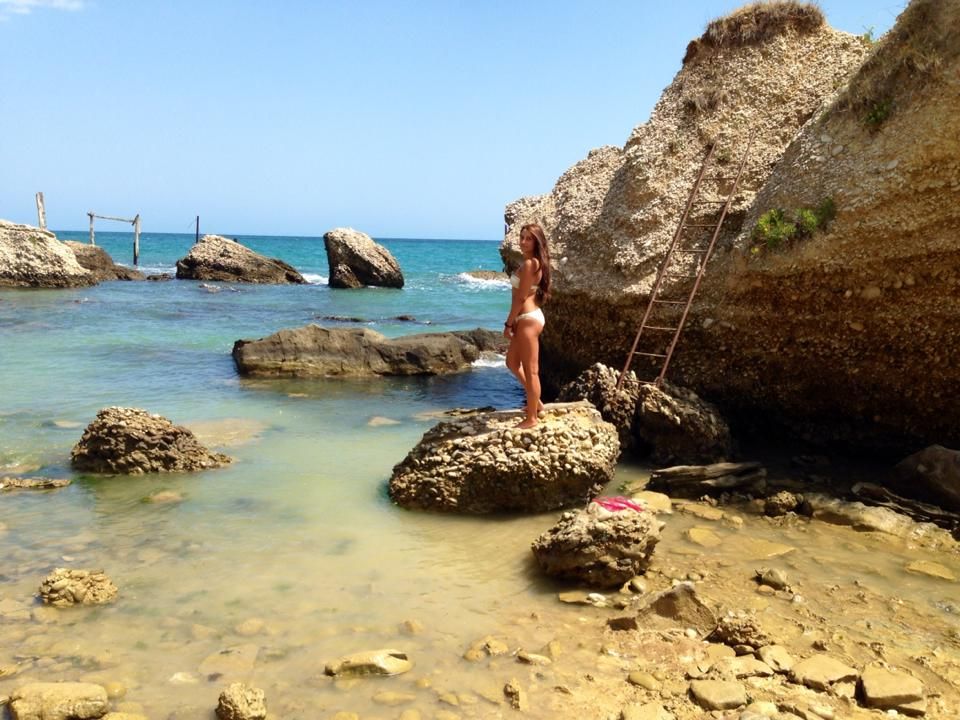 Focus on: Days on the beach
I came back from my vacation in Italy one week ago and I already miss the seaside! These photos I'm showing you today, we shoot on a wild beach at the Adriatic sea. I totally loved this place, it's so specific and beautiful and the water was so crystal and transparent. I really love exploring nature and moreover beaches- give me a beautiful beach and will be pleased and happy!
Actually, this day we went to three different beaches and all of them were really nice, but I liked this one the most for the pictures, the rocks inside the transparent water make this place really charming and special. Anyway, I'm not going to miss the beach for too long as tomorrow I'm leaving for the seaside again! We're going to celebrate my cousin's bachelorette party and it's going to be a great time for sure! 20 girls on the seaside can never go wrong!
swimsuit- H&M;
top- Mango;
sunglasses- Celine;