I just came home to my parents in order to celebrate Easter and I was thinking about that I haven't been home from a while it feels like forever. Well, last month was crazy, apart from my everyday tasks, I also had a really fast planned visit to Italy (these pics are from there), watched the amazing ballet "Swan Lake" which has always been on of my dreams and fought a nasty flu. Now, I'm going to relax a few days and I've prepared many interesting and fresh spring outfits and I can't wait to photograph them and post them on the blog!
This all white outfit with stripped top I wore in Italy on a really hot and sunny day. Well, at least at lunch time the weather was perfect and believe it or not this was the exact same day I got the flu. Spring weather can be really tricky- you go out on a sunny, hot day and a few hours after that a cold wind appears and of corse you get sick. By the time I was in Italy, I was still fine, but then I came back home I had to catch up with an event and some work and I didn't stop for a second, and then my body decided to give up. I was stuck in home for 3-4 days with hot teas and soups and lots of medicine. Gosh, I hate being sick! It's the worst thing ever! I feel so unproductive and useless, just laying in bed, but there's nothing you can do about it.
As I said in my previous post from Italy when I was wearing an all white outfit again- I love white for spring and summer! White outfits are so fresh, clean, simple and in the same time chic. Do you agree with me? Which is your favorite spring/summer outfit?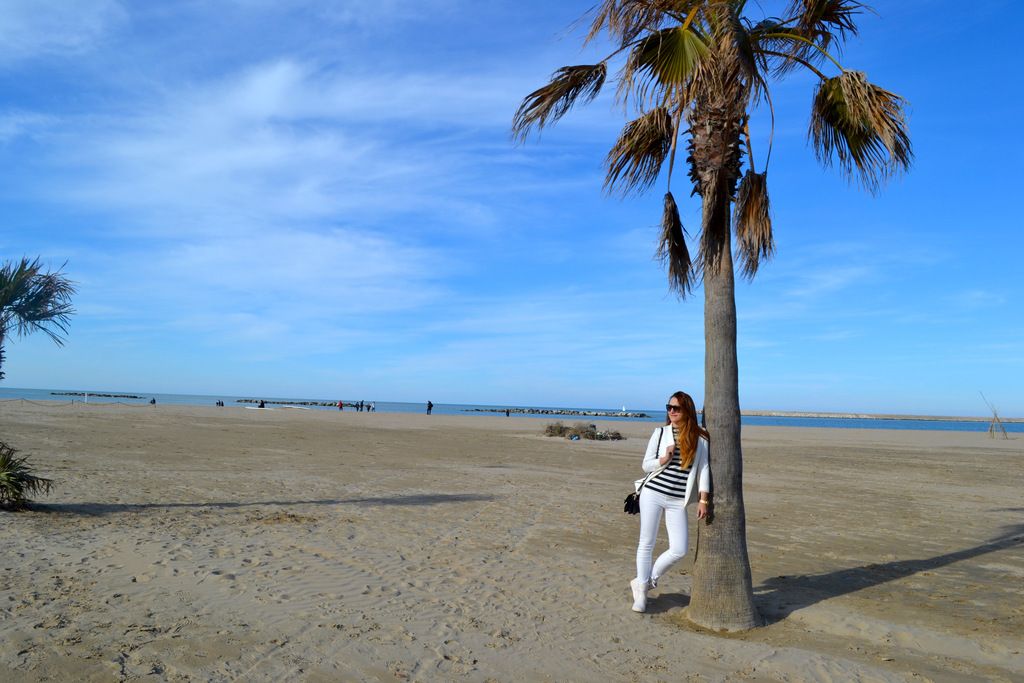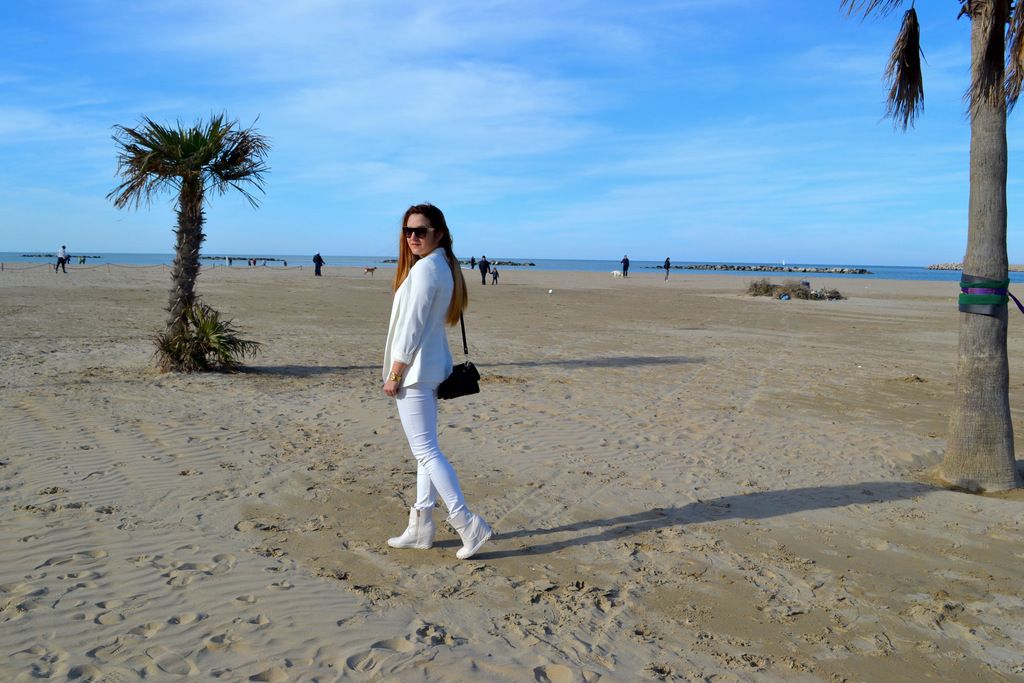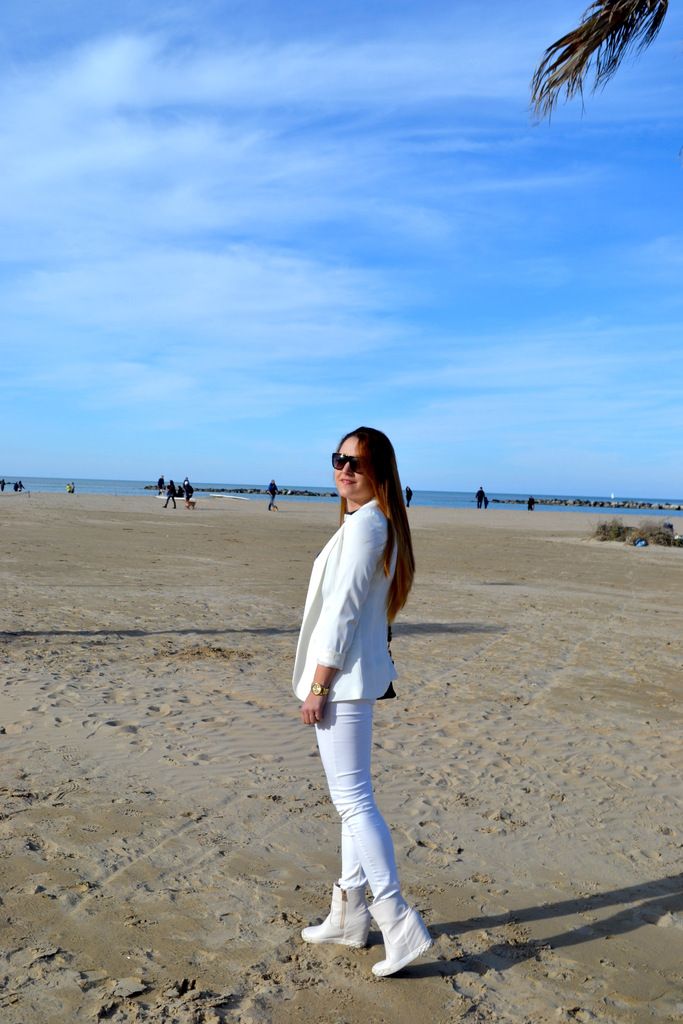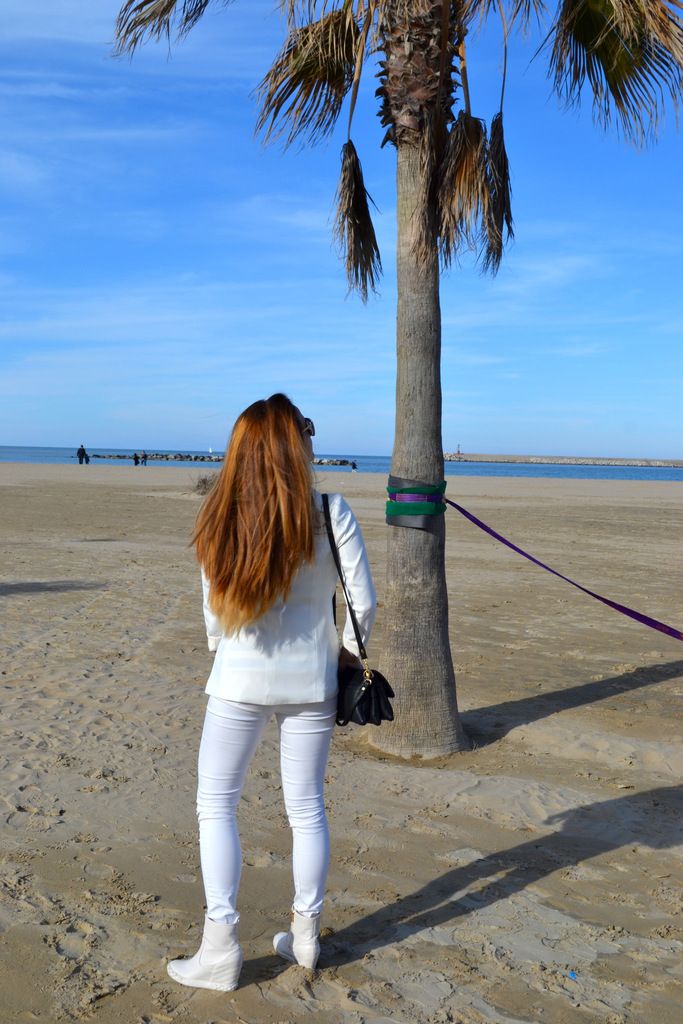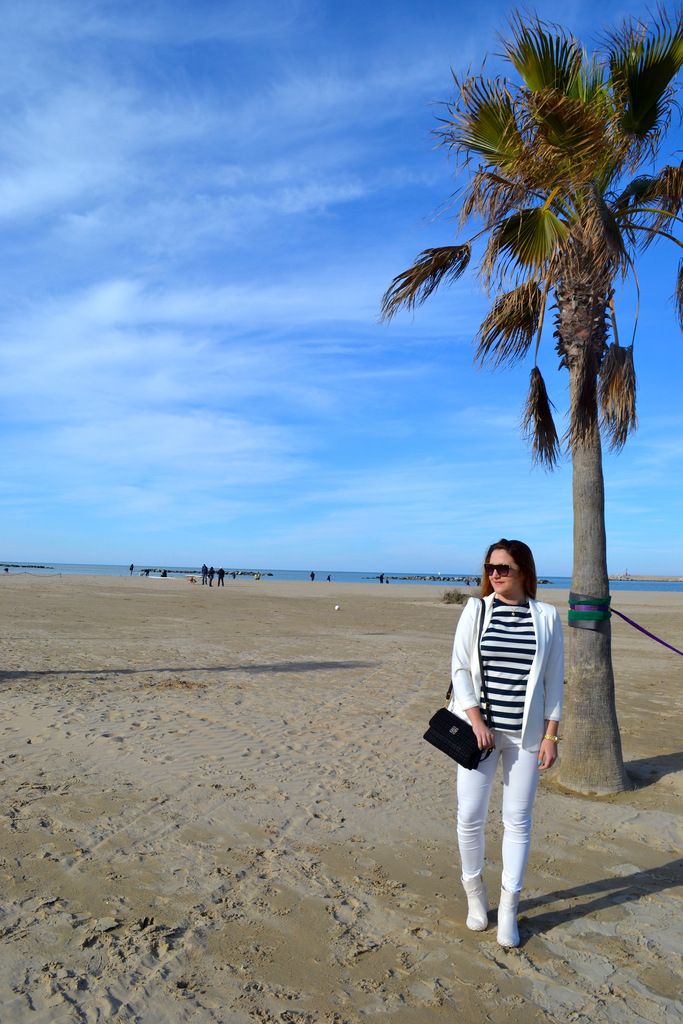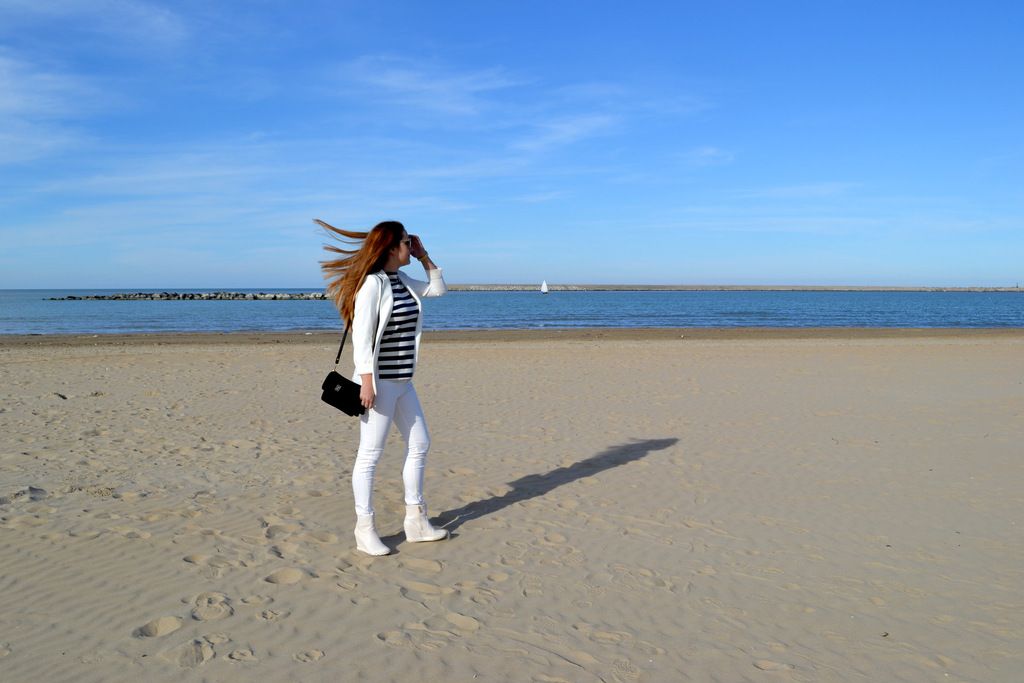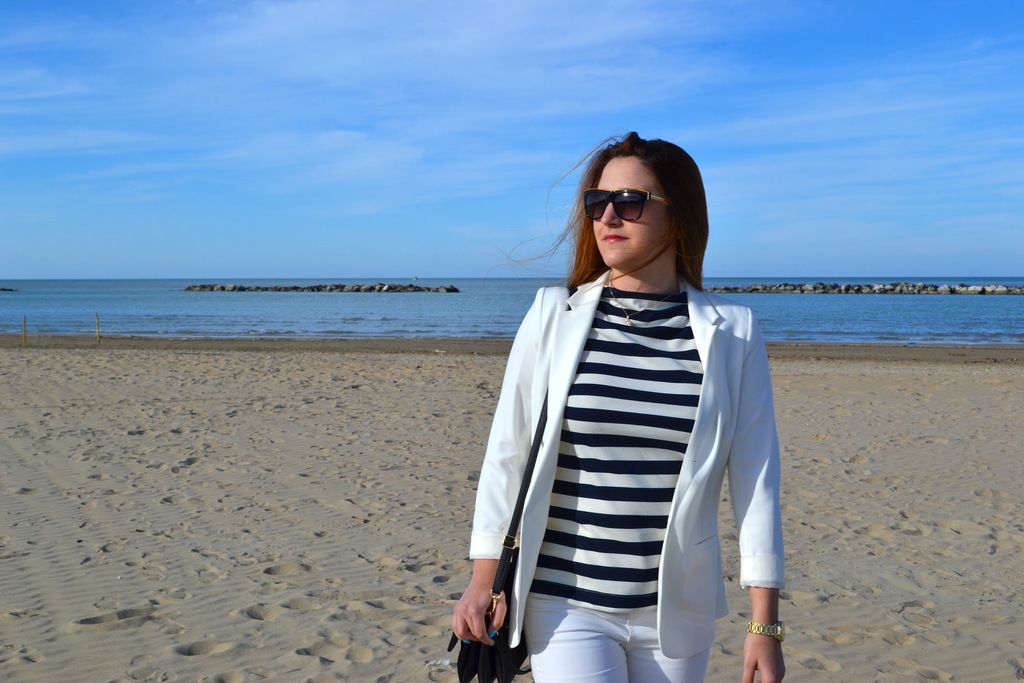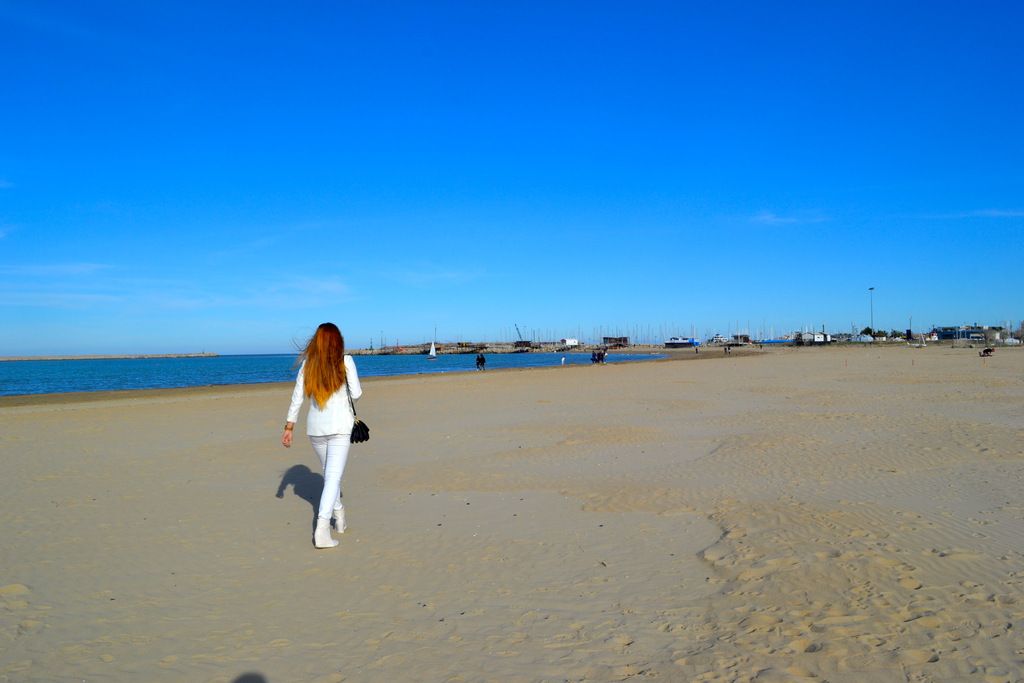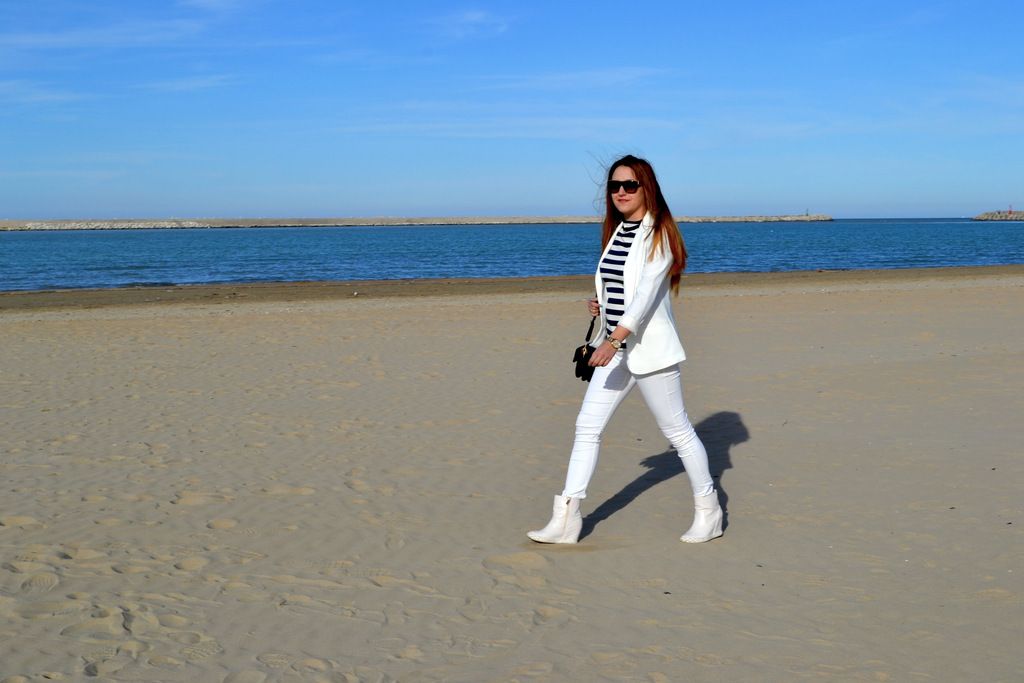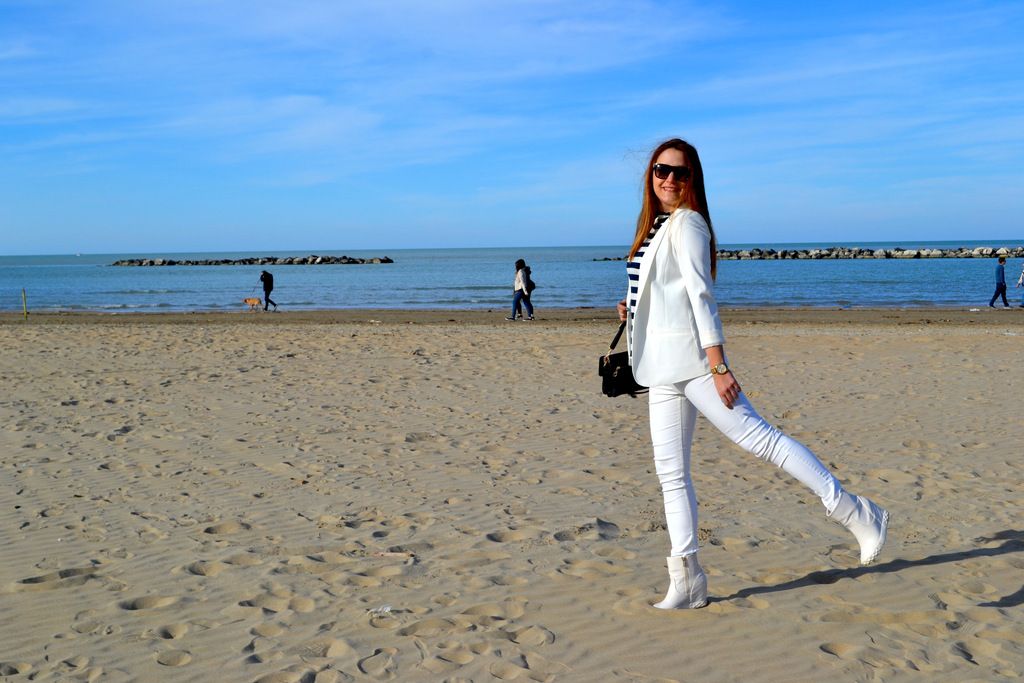 pants- H&M;
blazer- H&M;
top- H&M;
watch- Coach;
bag- Givenchy;
sunglasses- Marc by Marc Jacobs;