Focus on: Casual outfit for sightseeing
After my fifth time in Rome I can say that I've seen everything! Well, every famous place, but I'm sure that there must be also more to see! Rome is huge, it's ancient and really beautiful- I'm always really excited when I walk down these magnificent streets.
Here's a post from my first day in Rome, when we went for a walk to the Vatican and the center of Rome. My outfit is really comfortable for a walk and even though we walked for hours I felt totally OK. You know when you're in a city like Rome or Paris and you want to see everything and that urge you have to explore more and more beautiful streets, shops and restaurants, and you just can't stop walking even when your feet hurt and that happens even with the most comfortable shoes. Well, I'm that kind of a tourist, how about you?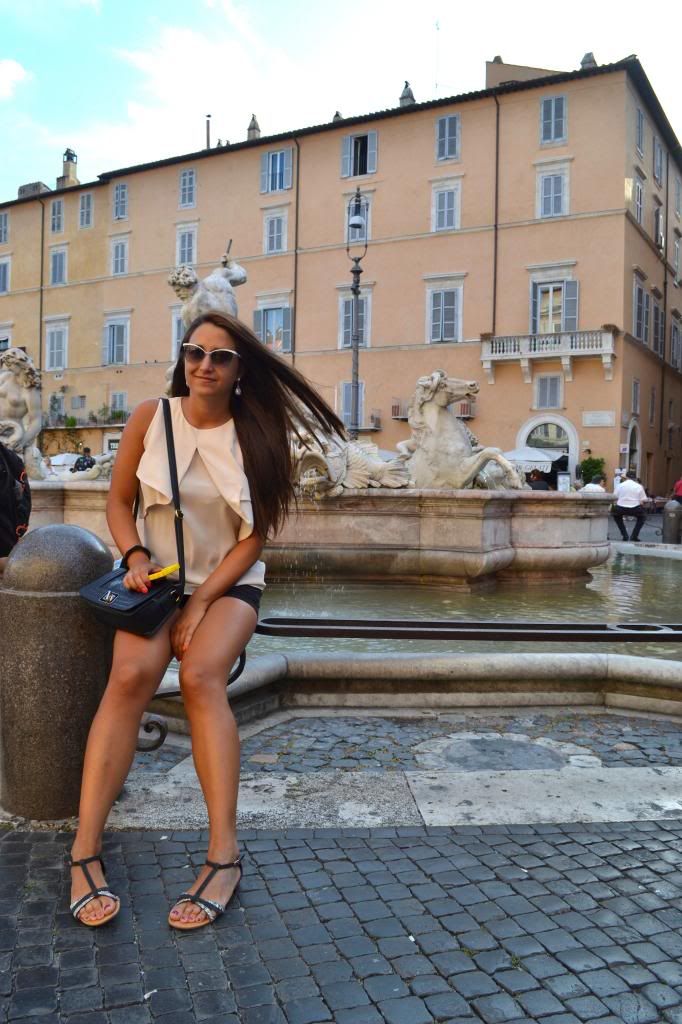 shorts- Mango;
top- Zara;
sunglasses- Moschino;